Various bits and pieces have been put together before, but thanks to all the forum help, I present my nomination for farkle of the week.
Ordered the Wild Bill hiway peg mounts with a special request for a 1/2" mounting hole. Also ordered the
Kuryakin clevis w/ 1/2" -20 thread, #8015
and
the Kuryakin #8025 pegs w/1" extension.
Sent them of to Garauld for powedercoating to match the engine cases....back in a flash, and time to mount today, this is what I came up with;
Left side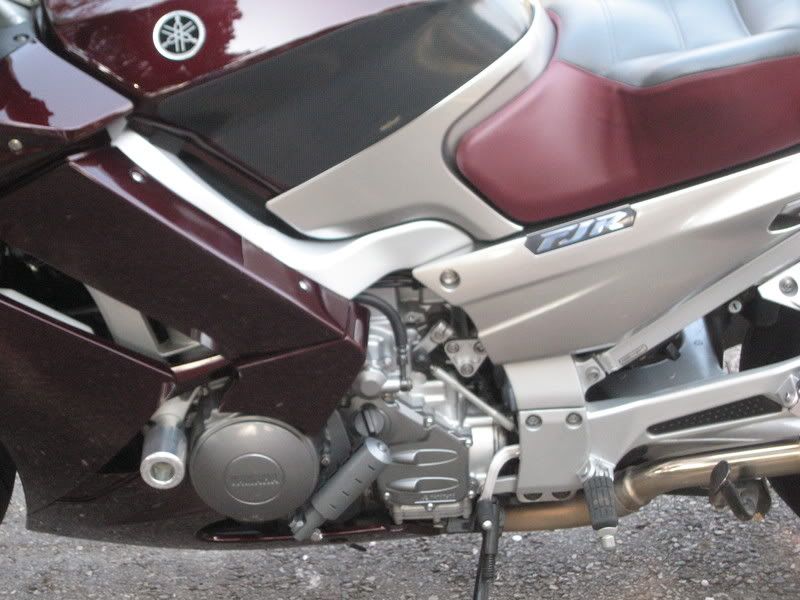 Right side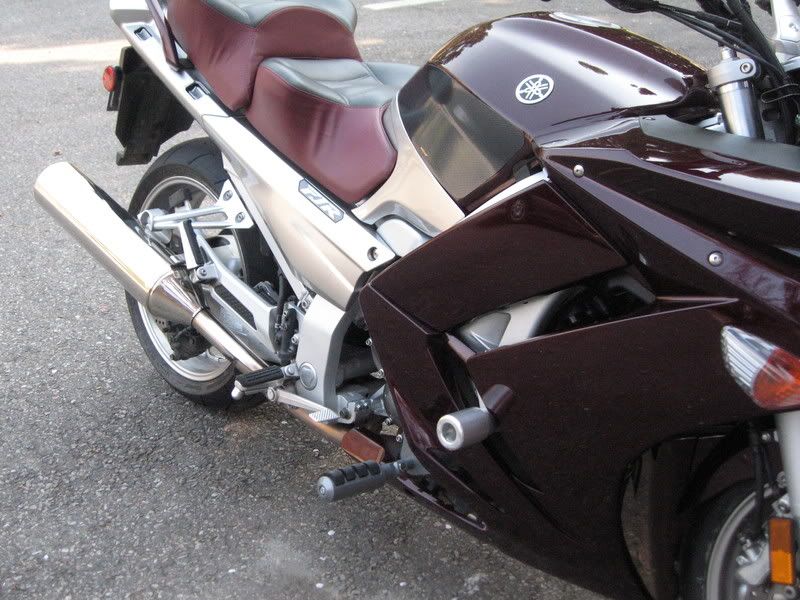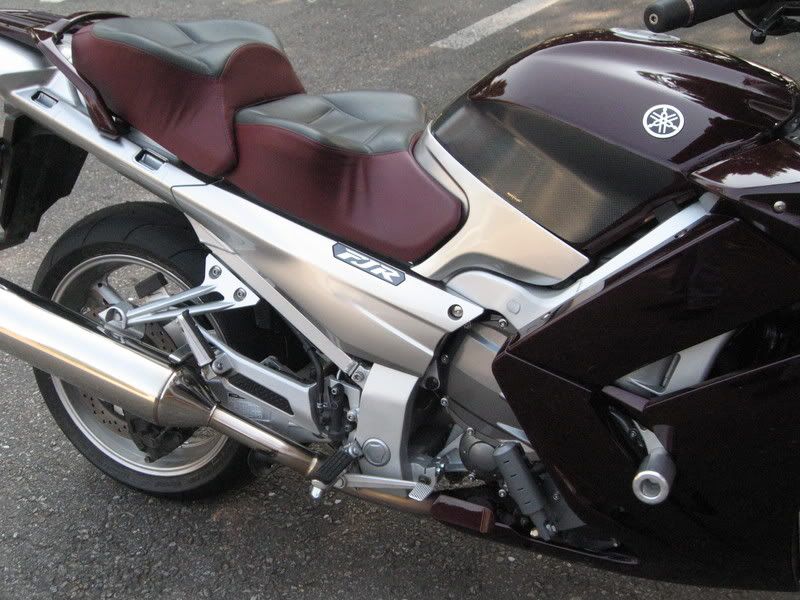 I think that they came out great, and look good both up and deployed. The extended pags are just the right size so I am not squeezing the faring with my legs, and the nubs on the pegs grip my boots well....and no chrome....