Here are a few more photos of Sean and our group during the ride up to the Cherohala Scenic Skyway. I'll always choose to remember this trip as "Good Times" for Sean, me and our Riding Group.
You never die as long as memory of you lives on.
Our Georgia group of Riders links ups with Don, Christine, and Rich at the intersection of the Ocoee and TN 30.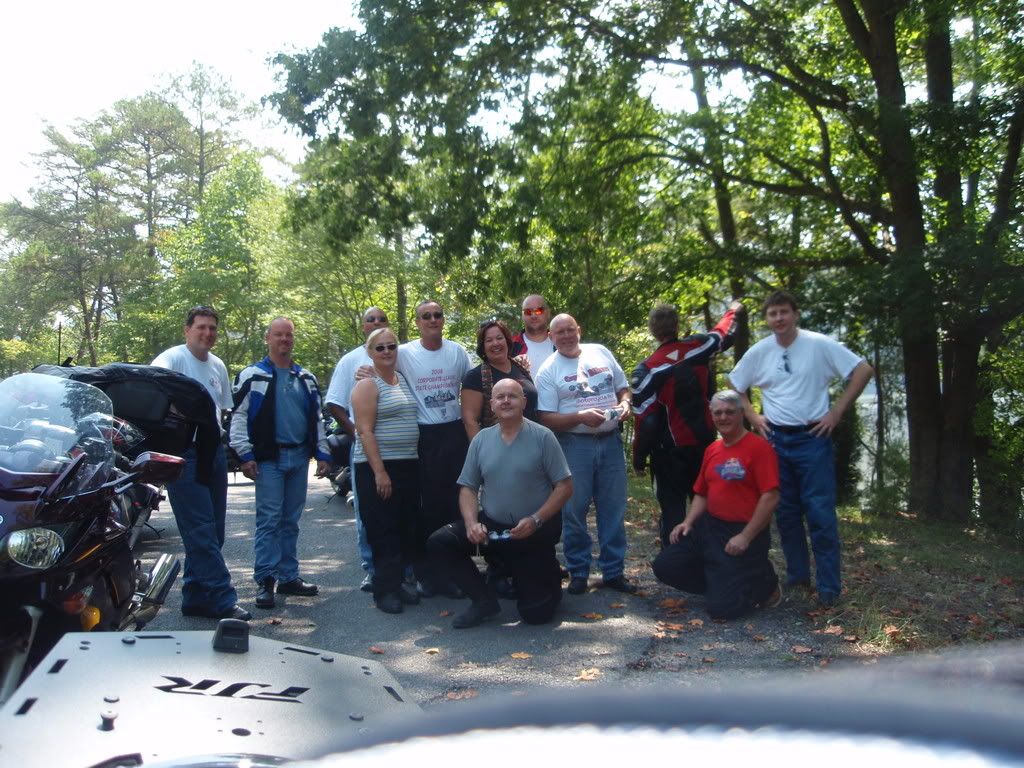 Our group enjoys lunch at the Tellico Cafe. Sean is 2nd on left beside me. Rich looks away. He IS photogenic.
Our group takes a break on the Cherohala. Sean had just recently stopped to take in the views of Natures's beauty.
Here is one more shot of our group at rest before we go separate ways.