Blown Gen II fork seal. Got the innards out and inner/outer tube separated.
Question - what have you done to reseat the bushings for reassembly? I called GPS, Ben stated they built special tools to seat the mid and upper busing into the outer tube. What have you used?
Some pix..
The entire assembly. Each bushing is approximately located where it would be when assembled, fully compressed.
Close up of the bushings.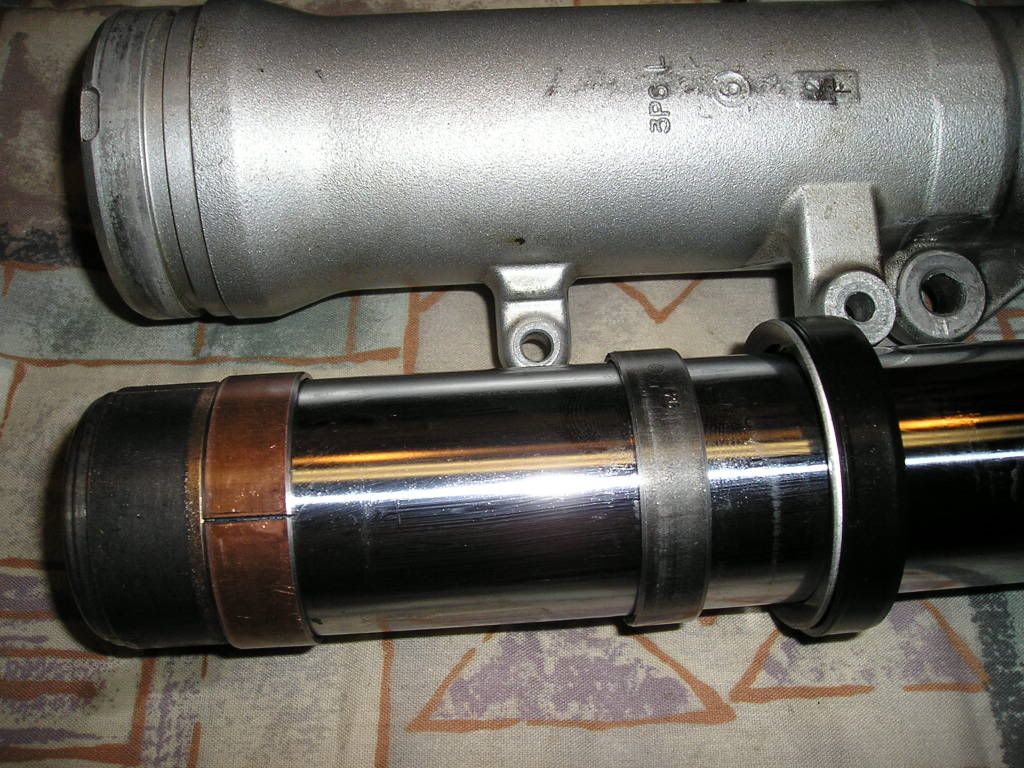 Here you can see where bushings 'bottom out' on the ridges. The 'middle' bushing sits about 4 - 5 inches deep from the seal, the 'upper' bushing sits just below the seal. Ben said the upper bushing can be driven in place by using the flat washer and normal seal driver + heat.
Another whole picture shot..
And finally, a little motobike juxtaposition at 38 degrees F.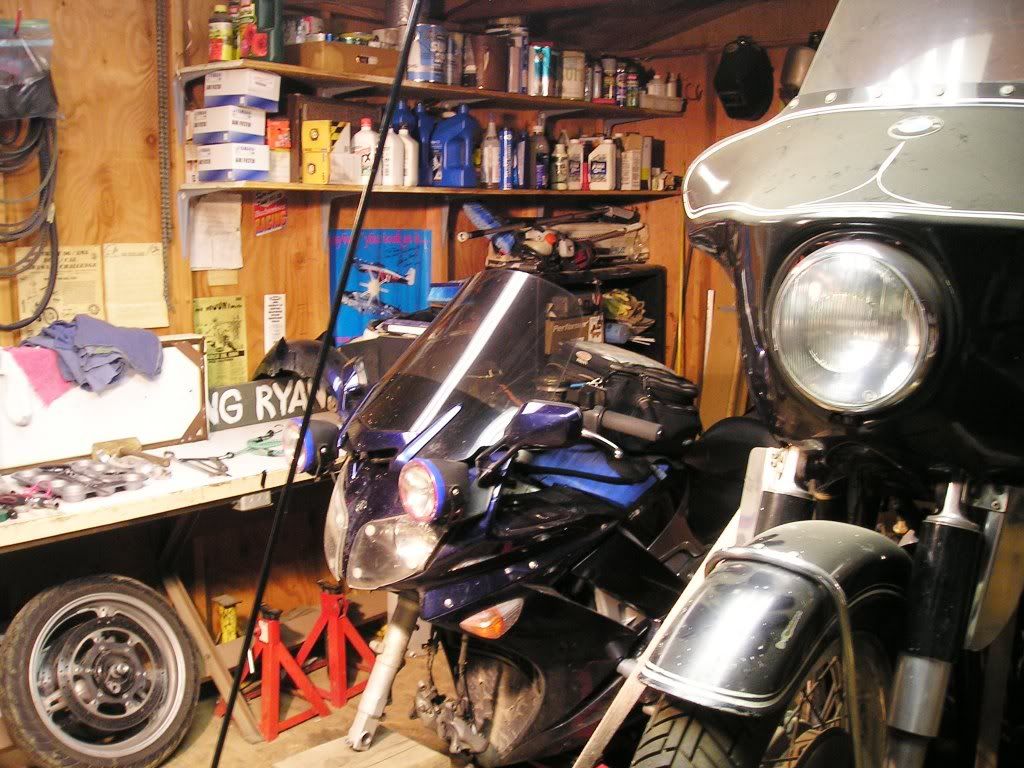 Soo, for you do-it-yourselfer's, what have you used to seat these bushings?
PVC pipe?
Yamaha high dollar fixture part?
?????