Day One - Hondarosa to the Highlander's
The trip starts. MCML arrived the night before departure. Much food and drink. We decided to make hotel reservations after imbibing. Not always good, but it worked out great this time, stay tuned. BTW, MCML is a lady killer. Trust me. Had I known now what I didn't know then, no way would I allow my gal to get this close to the stallion.. (hey, what's the hand location about, eh?)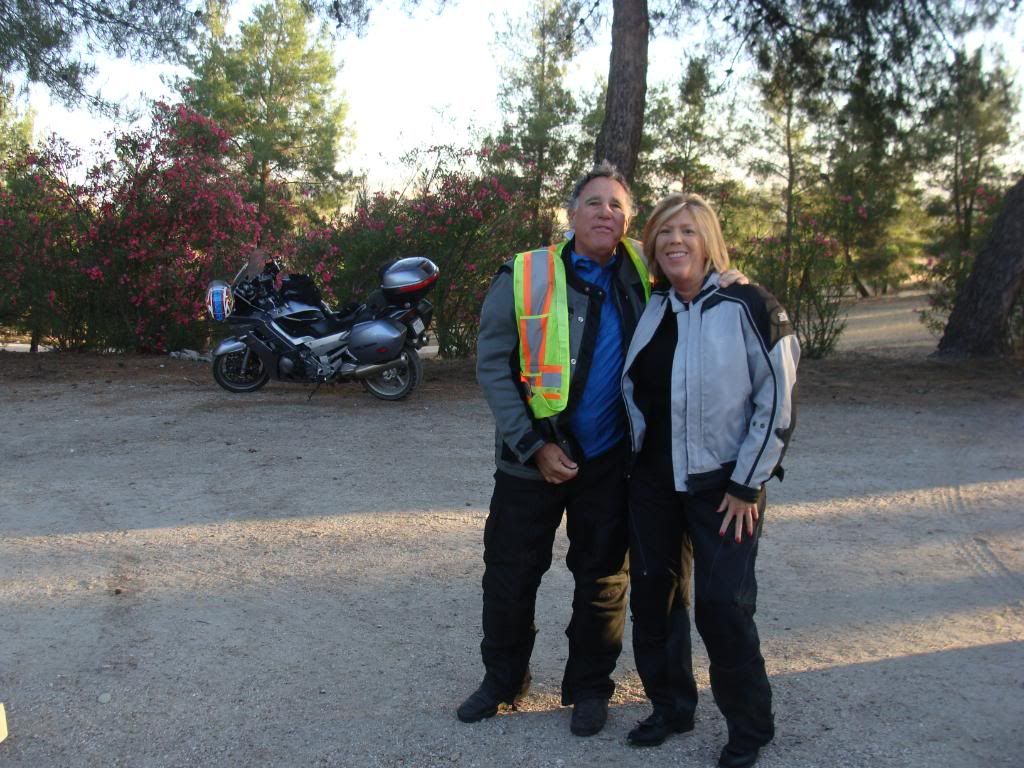 First stop, in true CBA style, was, oh, about 30 miles west of the Hondarosa - Kitty's in Morro Bay..
Next stop, oh, about 30 miles north on highway 1, to snooker lookies at the sealies.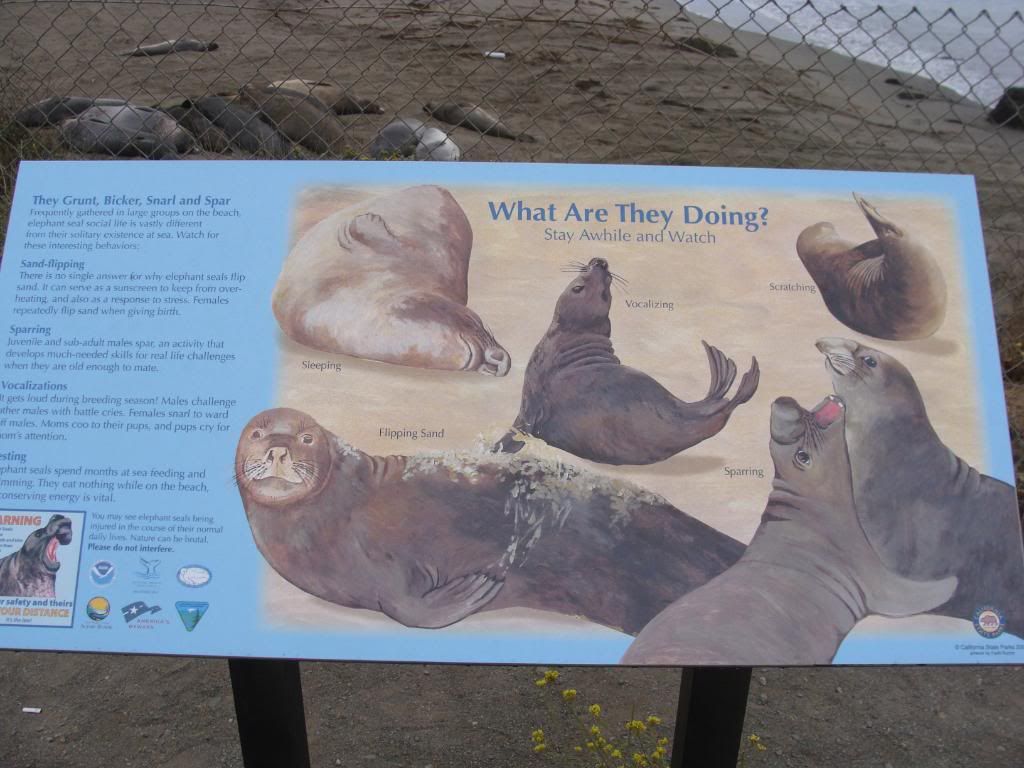 This guy reminded me of Old Michael!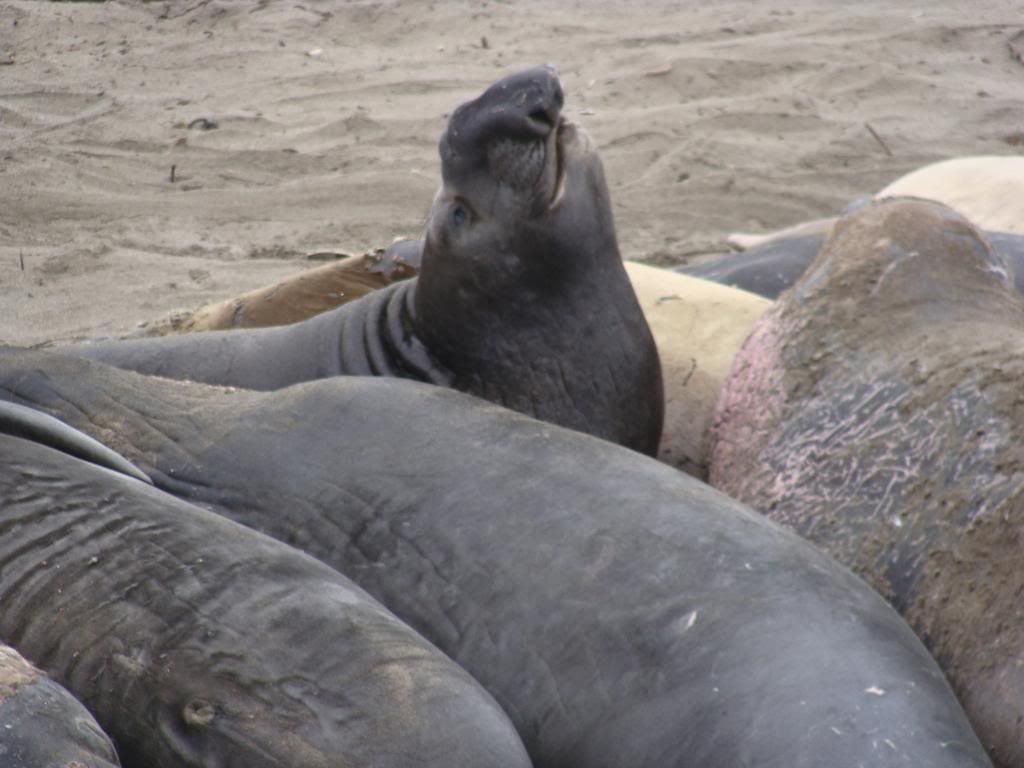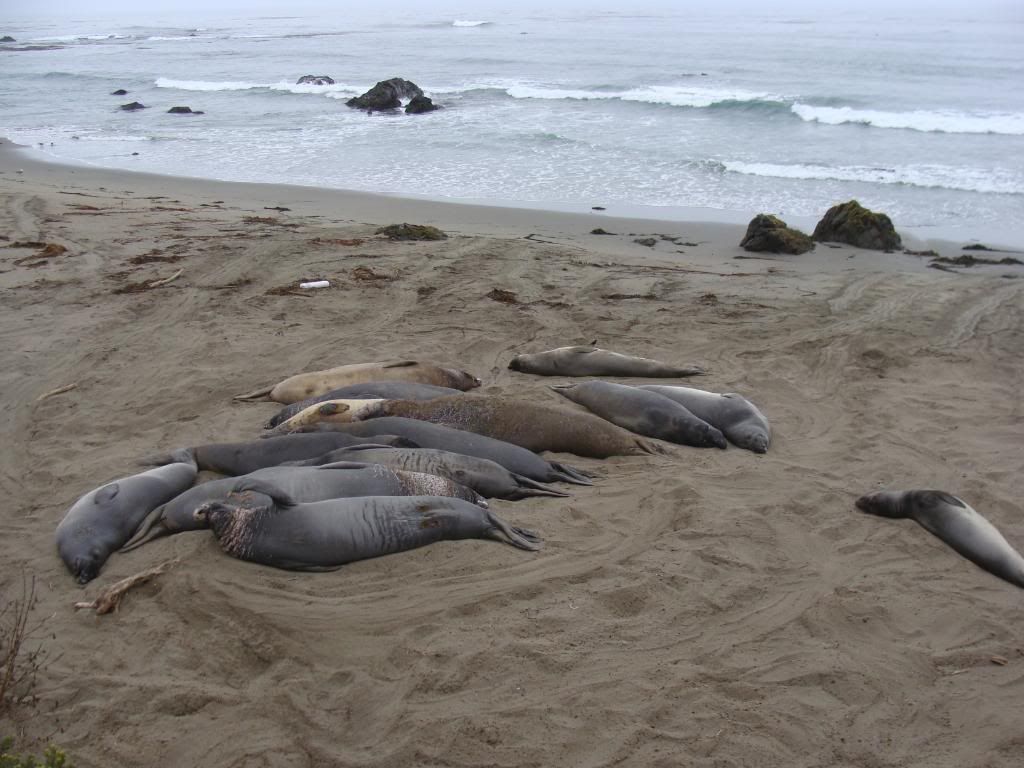 Another 25 miles and it's time for a pottie stop. Too much coffee at Kittie's. Ragged Point, on CA 1.
Road construction would be a common theme on this ride.
Ms. dcarver's long time friend.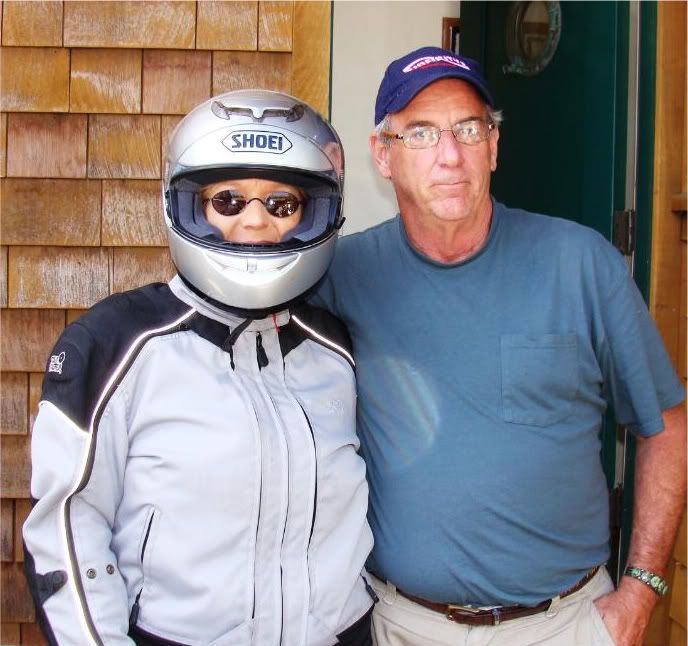 Finally, arrival at the Highlander's - oh nooo, more good food, drinks and much laughter!
Oh, this was the start of the the 'Big Deck' hillarity later up in Eureka!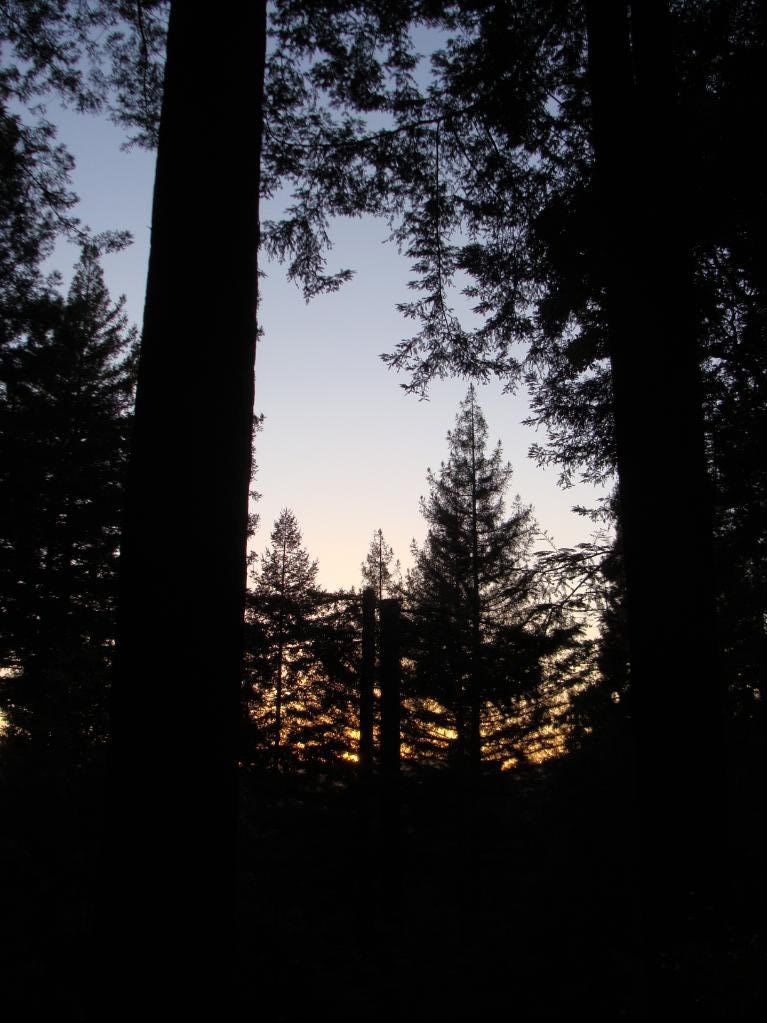 Nice deck, Highlander!
Nice bike too!
Ok then, you caption this one! (oh baby, oh baby, what nice firm ones you have?
)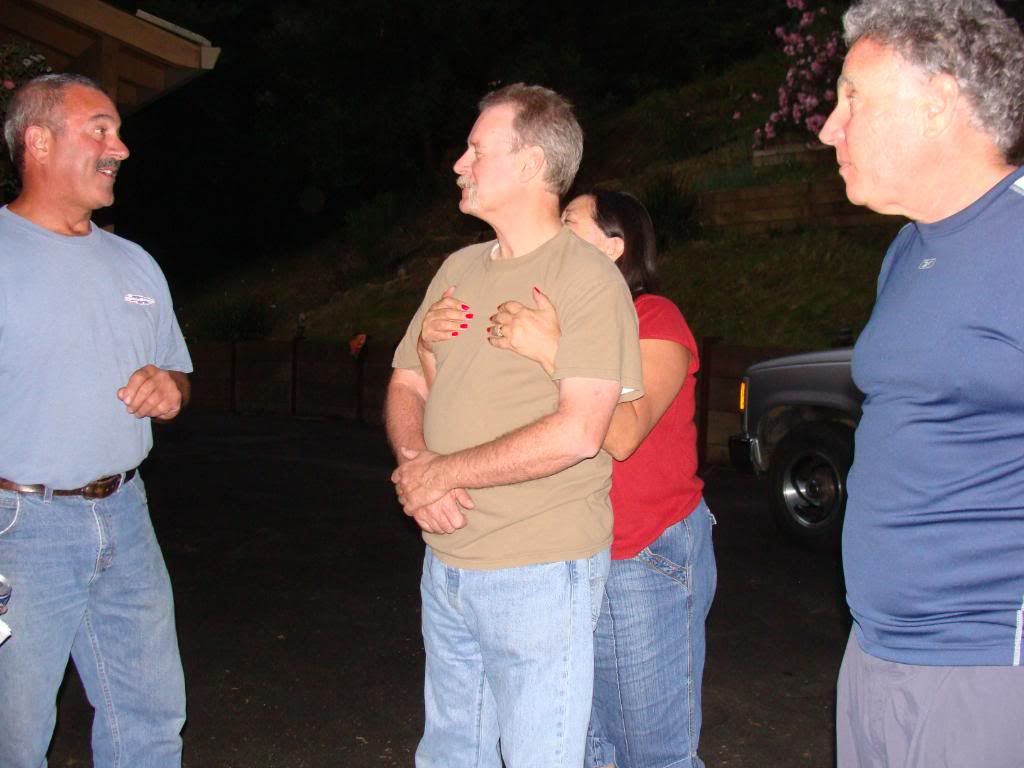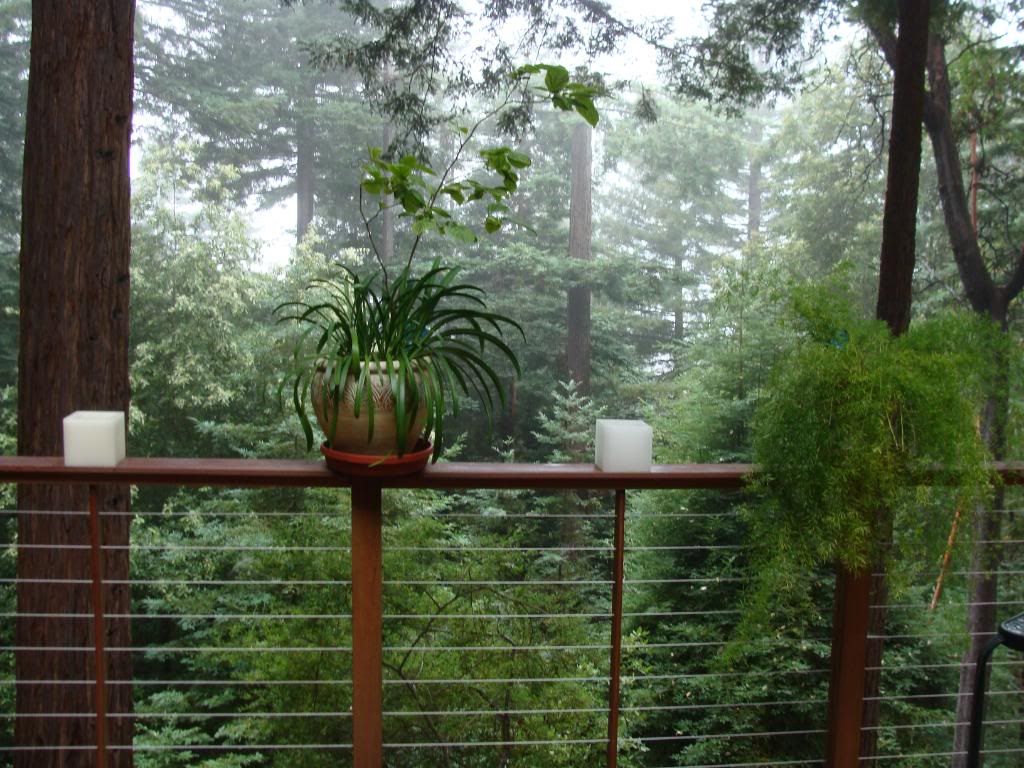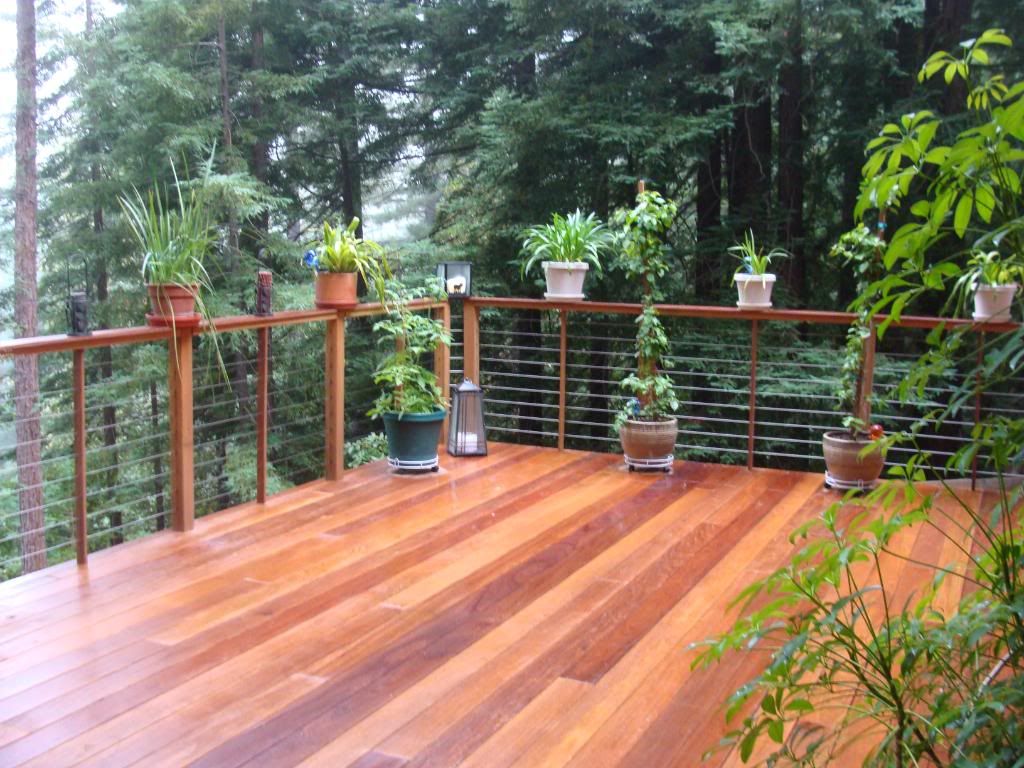 ...to be continued