Well, WFO was a big success, as you've heard already. COOL, for one thing. Beautifully cool. But you go a few miles inland. . .
So I stuck to the coastal rides, and here are a few shots. The first day I joined in on a ride to the "Lost Coast." I decided it's called that because it's always lost . . . in the FOG. Been up there twice and heavy fog both times, summer and winter. You get to Ferndale and the road up to the coast looks like somebody's
driveway
--no joke. A long, twisty, narrow climb gets you to the emptiest roads on the whole west coast (I'll bet). Lots of holes and patches, some gravel, and some beautiful scenery. When you can see it.
This is JayH with the fog bank ahead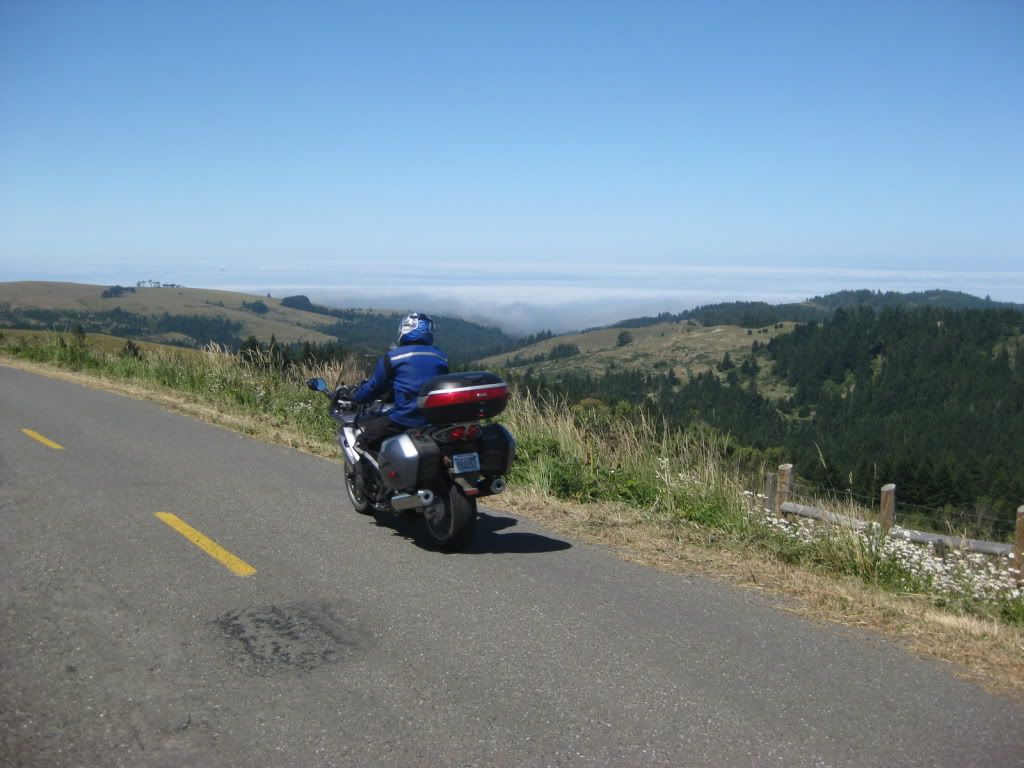 Descending into the Fog. You could feel the temperature drop 10 or 15 degrees as you entered it. A very welcome drop.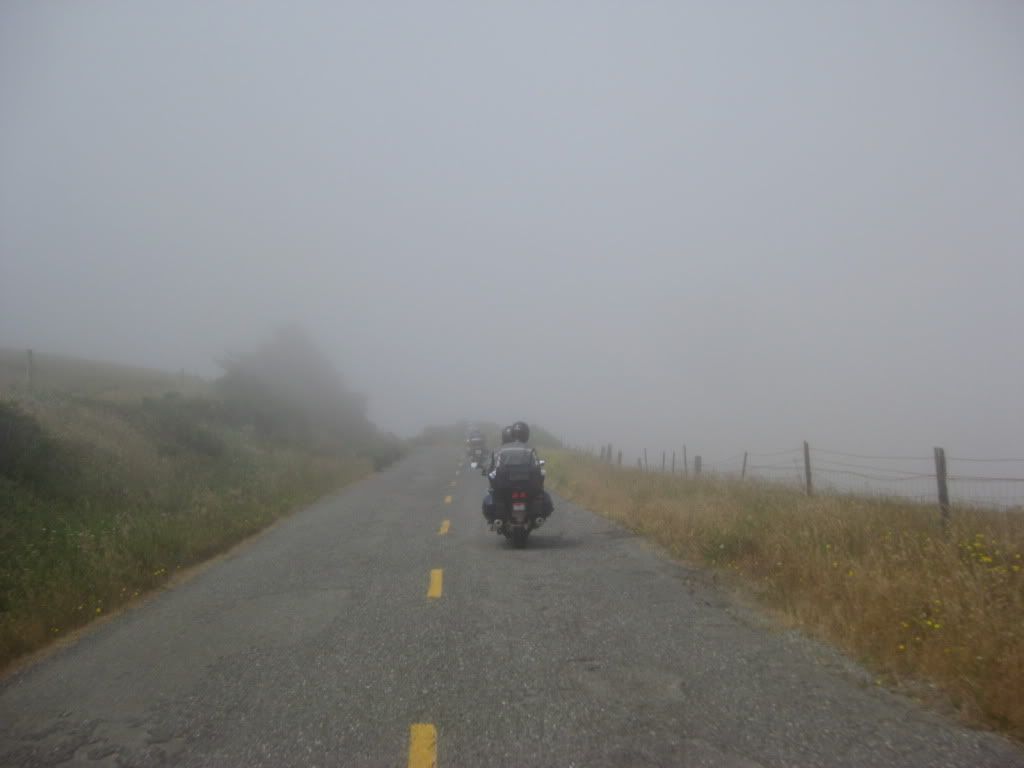 Following the Bluestreeks
We passed through the fog and got underneath it as we came down to the water
Then it was back up. And more Fog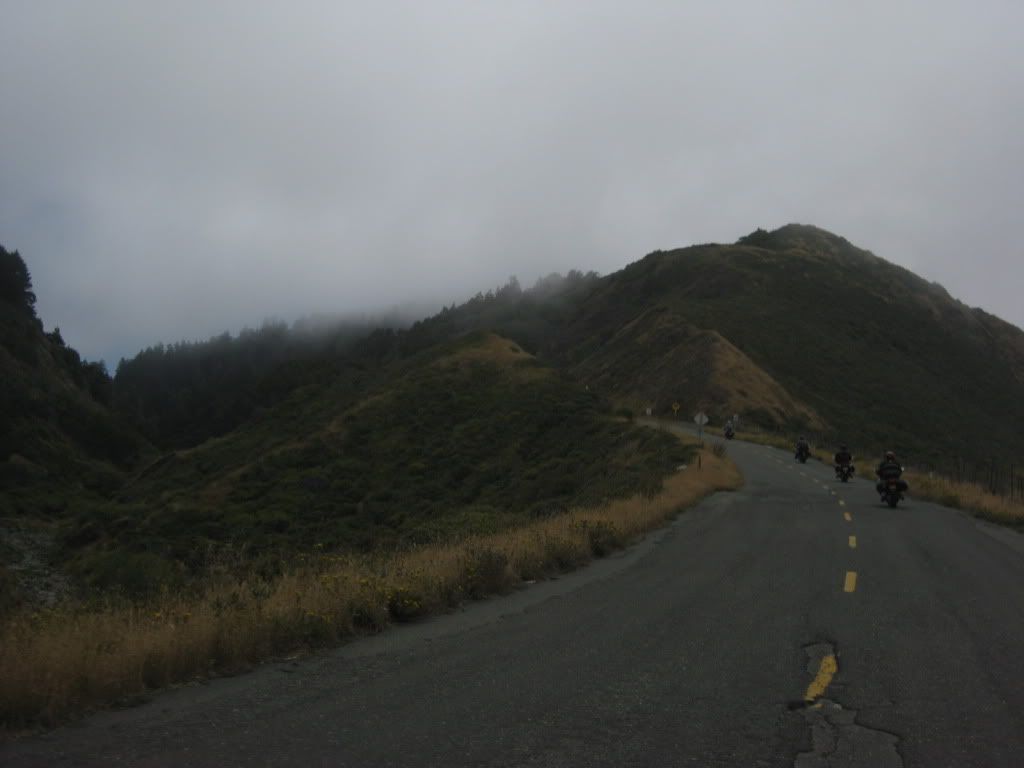 At Honeydew we split up. Some chose the gravel road to Shelter Cove. We took Mattole Rd. and climbed up toward Humboldt Redwoods State Park and the "Avenue of the Giants."
We climbed out of the Fog up to the Park. And back into the Heat.
We had to stop and admire the trees. Steve (Recreate), Jerry (Jer) and Jay (JayH). And, um . . .
her
.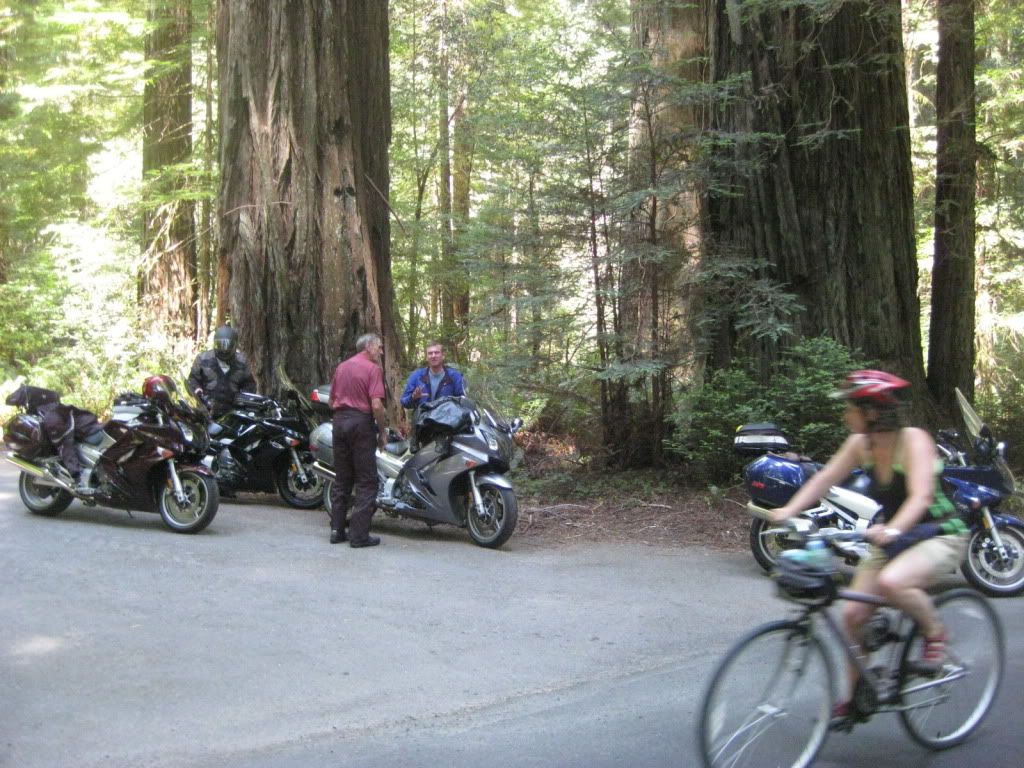 Saturday, local guy Far West Fast Eddie led a "backroads" ride out of Eureka and Arcata, then up 101 almost to Crescent City. Also nice and cool and foggy. We visited Paul and Babe too, but the battery on my camera went out. Just as well.
We started out by visiting the
Carson Mansion
, a amazing old Victorian, but it's a private club that can only be seen from outside. You can see a pretty good photo tour
here
, though, the website of the club that owns it.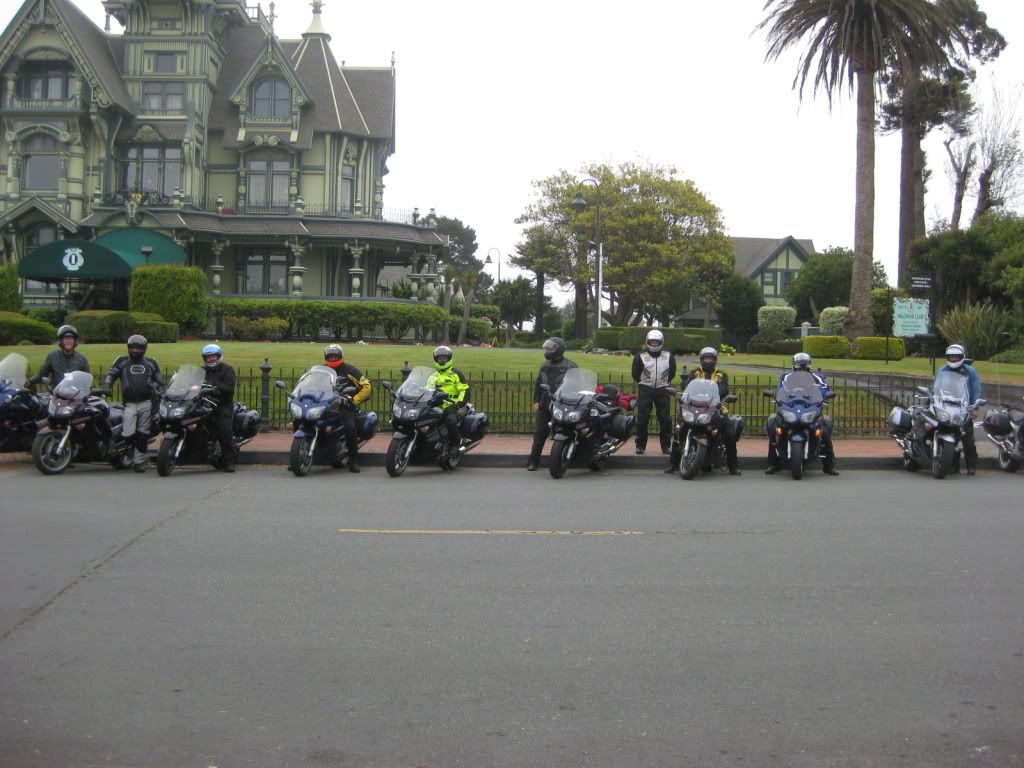 Nice formation heading out of town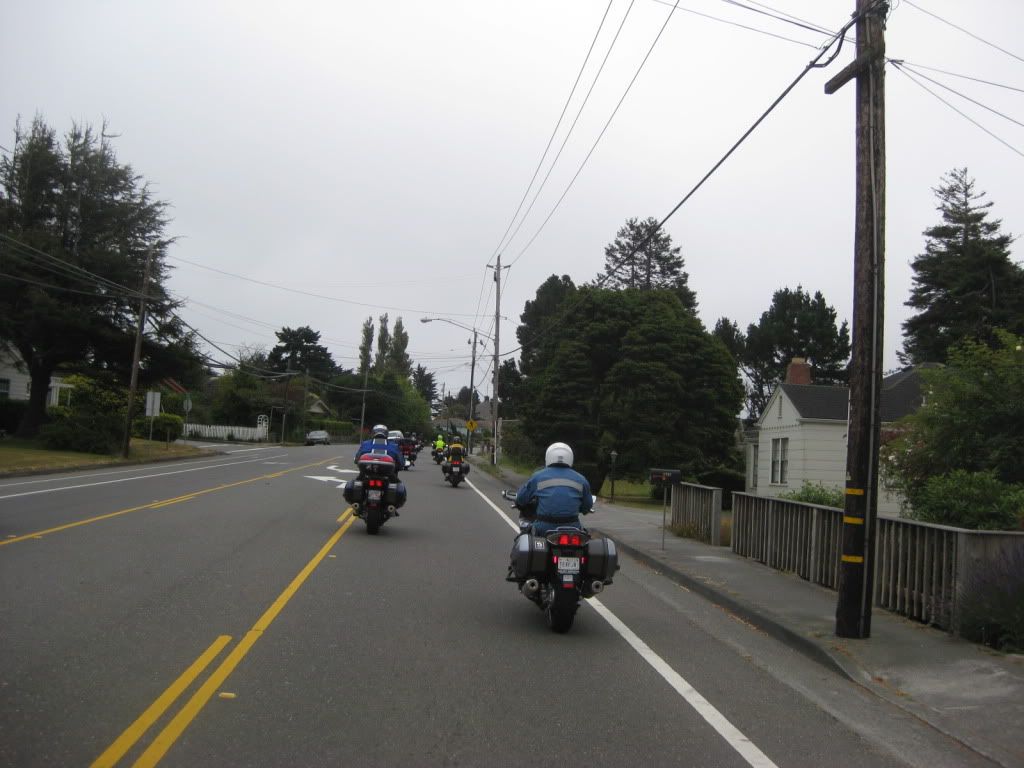 And through some scenic back roads before we jumped back on 101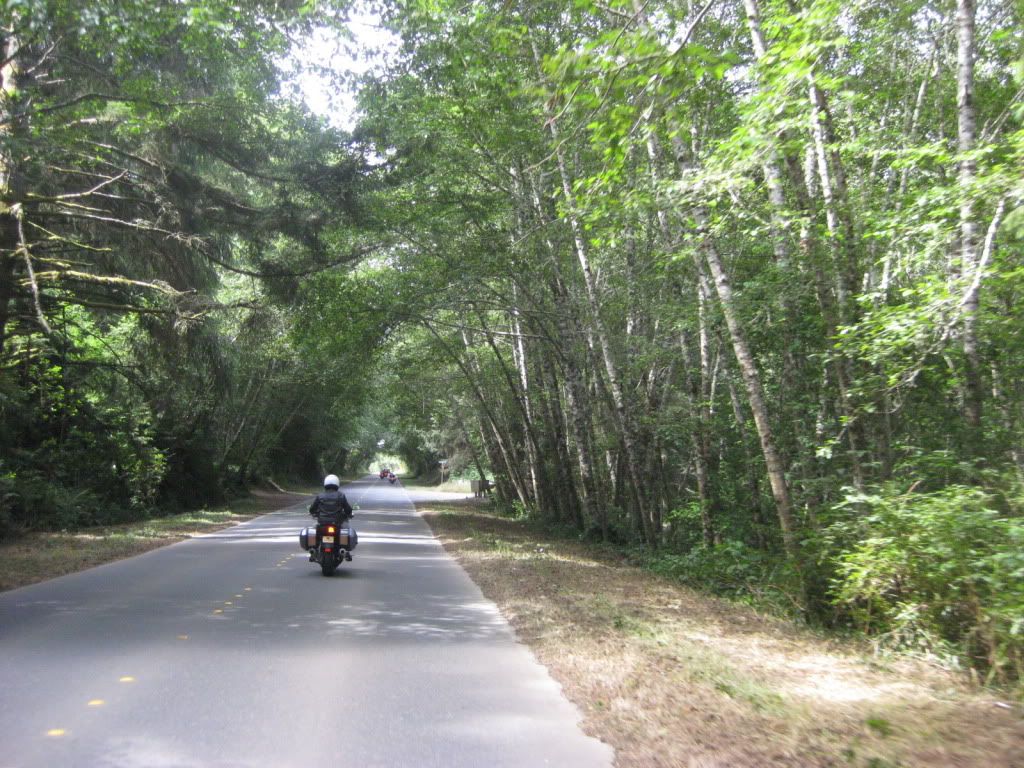 Back at the hotel, a much-needed glamour shot to change the pace of this report.
Tyler and Terri:
I asked DougC what the story behind his extra passenger was. Seems his granddaughter couldn't make the trip, so she sent her dolly along to represent.
Now for the mysterious reference in the title. For anyone who may think the government doesn't operate efficiently--and thoroughly--here in California, I think this will set you straight (helps if you squint a little). We have agencies that regulate
everything
. For some reason, I thought Bustanut would be particularly impressed by this.