A few of us Nova Scotia riders decided it would be a great day for a little run on some of Nova Scotia's back roads. Since I'm still waiting for a rear tire for the FJR I decided to take my trusty old KLR. Once we met in Truro for coffee I told the boys to take it easy on me since I was down 3 cylinders and 100 hp.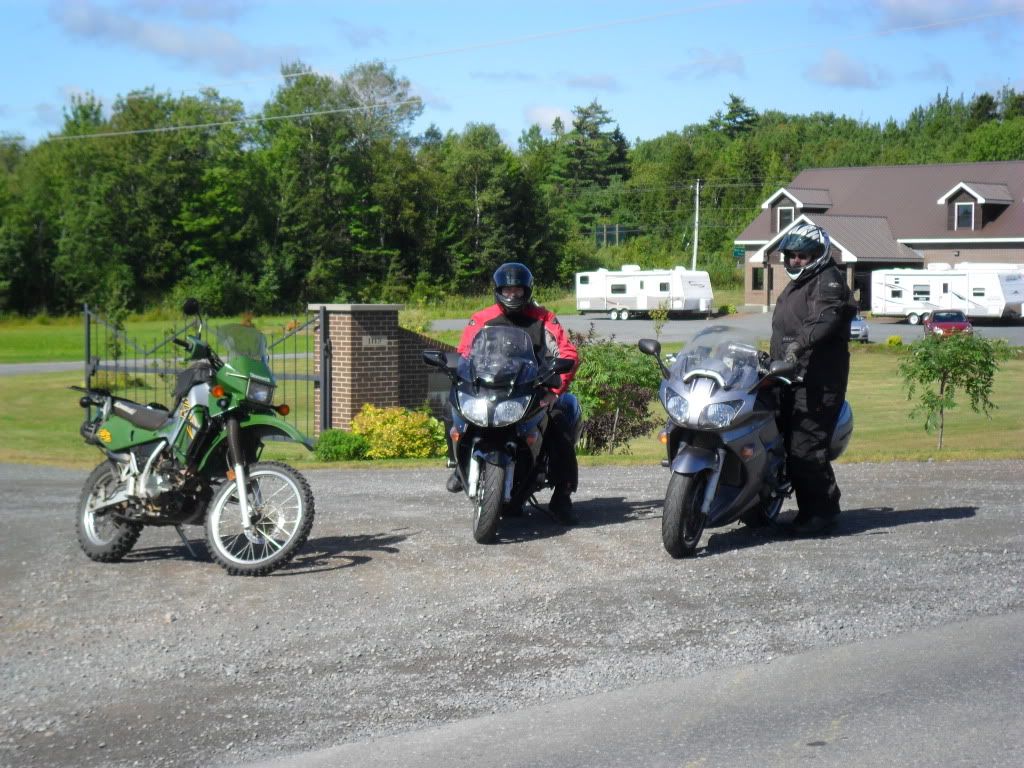 Just before leaving I found that two of the chain rollers were cracked. One of the fine riders that I was traveling with figured it was fine and said just ride it...........
I decided to head towards home and at least show these two other yahoos a few nice twisties. Once we hit Pictou County we parted ways.
I'm thinking it was a wise decision for me not to tag along.
I also discovered this.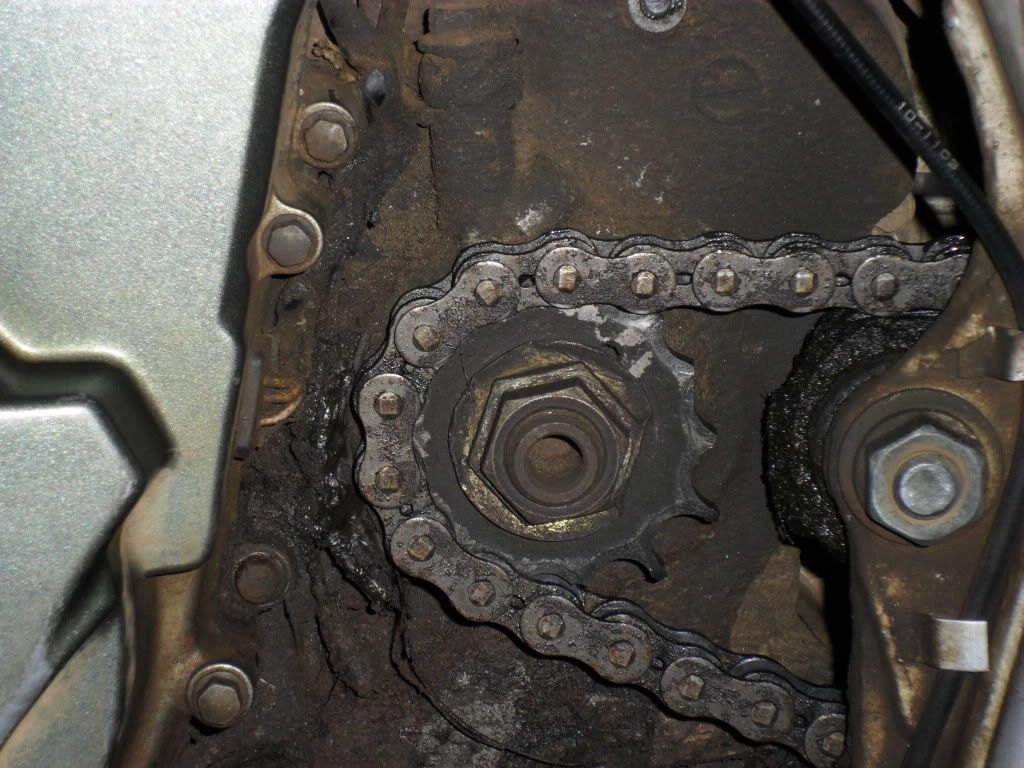 There appears to be a few teeth missing.
Fun ride while it lasted. Maybe next time I'll get to finish.
Canadian FJR