Oct 31st was our scheduled make up day from a rain out 3 week ago. Well second time was the charm as it was a perfect day with a slight breeze out of the north and temps in the mid 70's!
Nothing like the smell of race gas in the morning...
However some paint jobs are a bit much before 9am...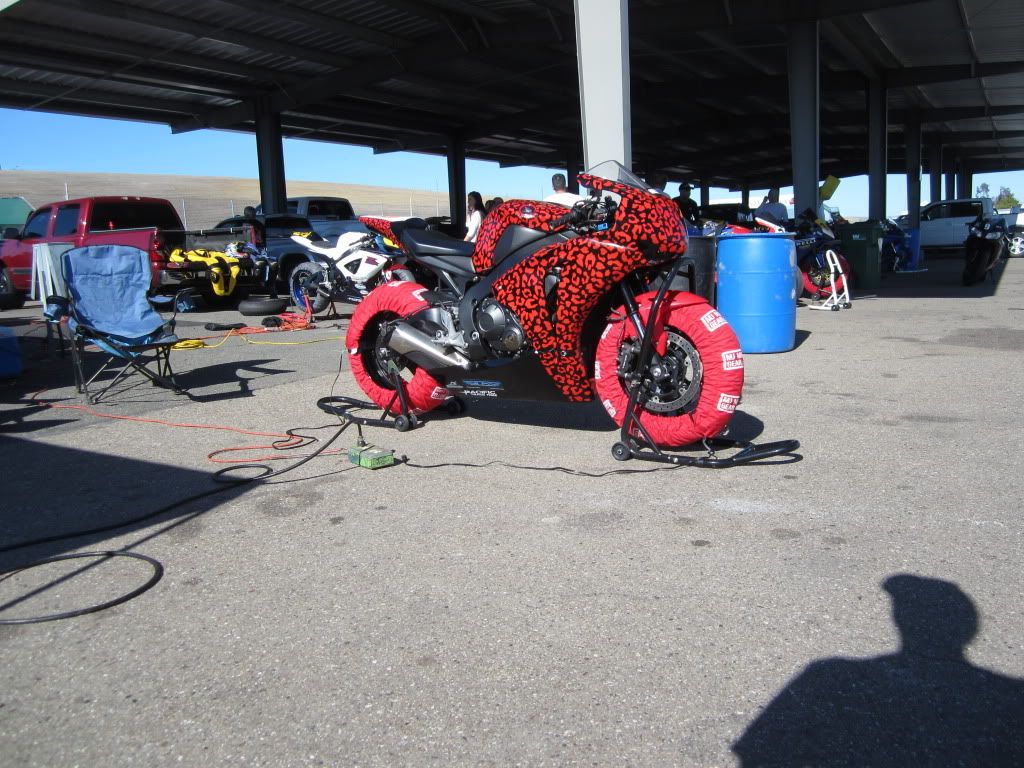 I did like the Tuono with the tire warmers...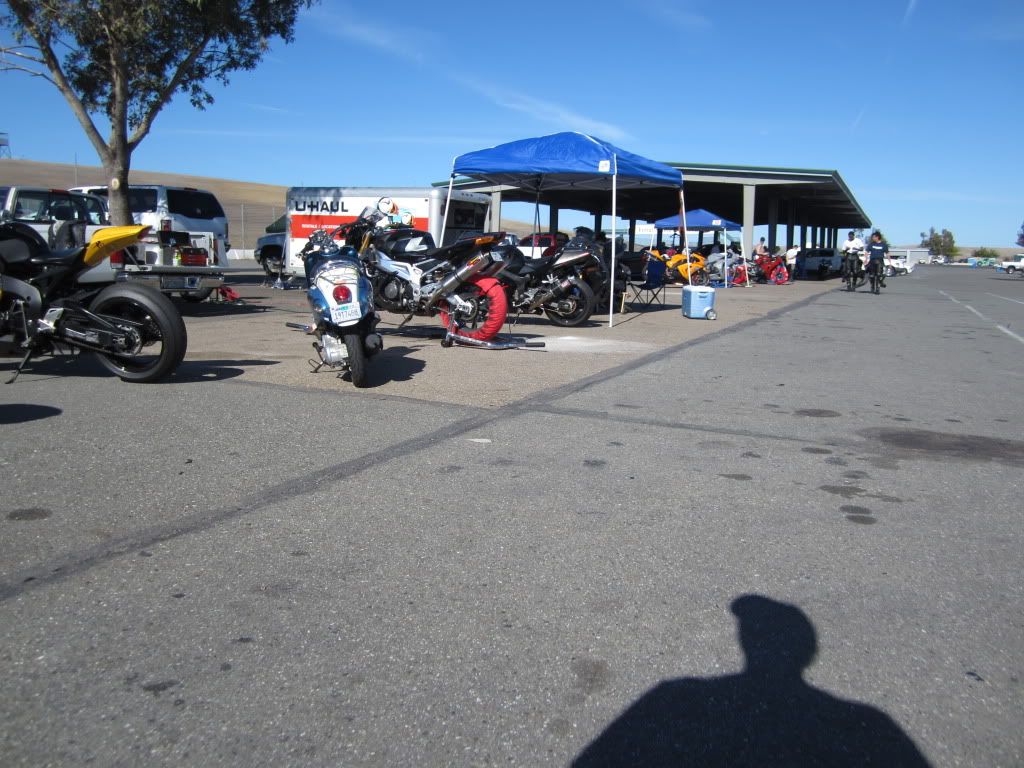 I have a Penske shock on order for my FZ1 but it didn't get here yet- damit! I could have had Barry set up my suspension on the spot. He came down from Kent Wa and of course I noticed his GP sign. No new shock yet, double damit.
Here's a couple lookers.... Jason owns the FZ1 on the left- nice bike with R1 forks, penske shock, steel brake lines, resets and other tasty bits while my Frank just sits quiet next door.
Oh and by the way if you are wondering if a Pilot Road II can handle the track? This one did quite well to haul my arse around plus the fact I didn't want to put on softer tires for one day...