To pile on what bluejag had to say, it was 26° when we set out for the day. It's amazing how motivational high quality
chocolate
is in getting people out. After a cruddy spring that held off riding, we are getting pay-back this early winter day. We seem to be developing a core group that enjoys taking in the beauty that New England has to offer during all seasons. And, the total pandemonium we create when we stop for -- well, any time we stop, it's pretty amazing. We really have fun with this riding group. One of the newbies we met on a hot spring day was Tony who has made many of our rides, and even though he doesn't like to get up early he made today's Polar Bear Ride. It would be interesting to read how this year has played out for he and his wife with all the rides they have made with us. We dun corrupted those young'ins.
I have a few other pictures that I would like to add later when time finds itself.
Take a look at the rear tire, that is 100% pure ice. Solid and slick petrified water.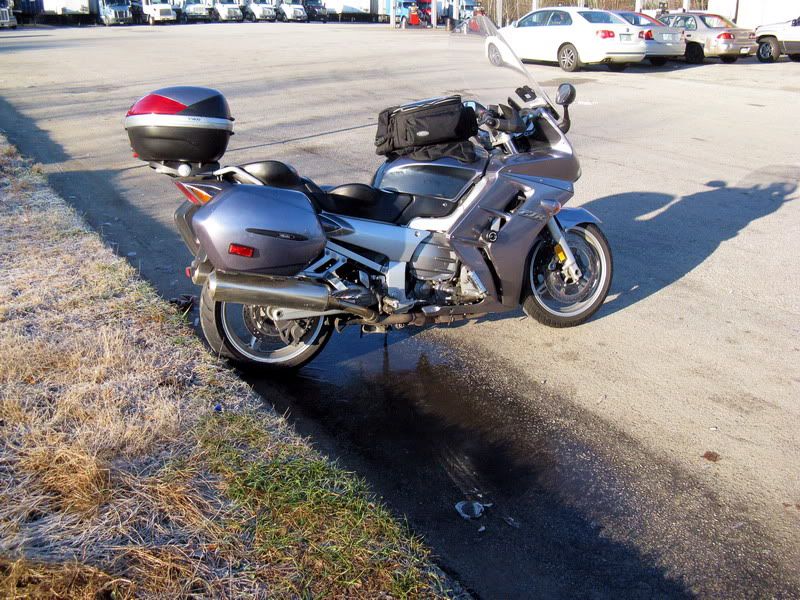 A bit of frost to go with the ice.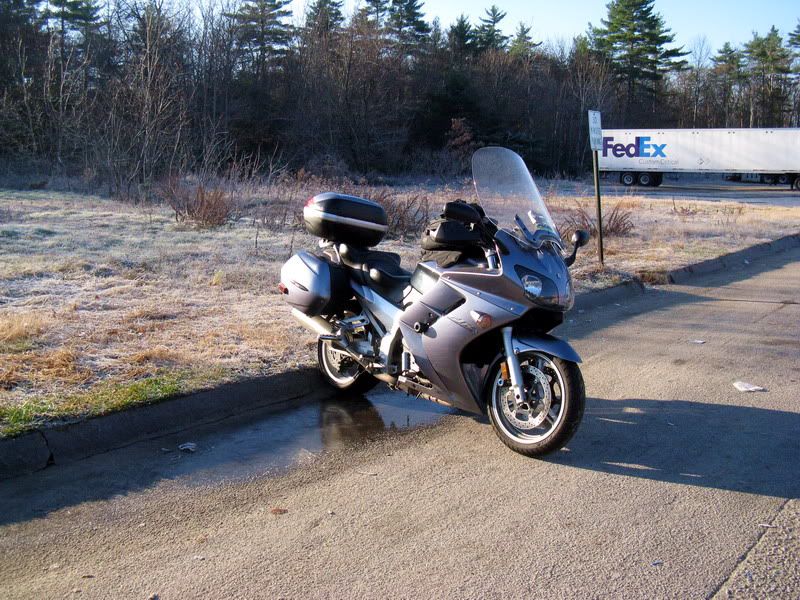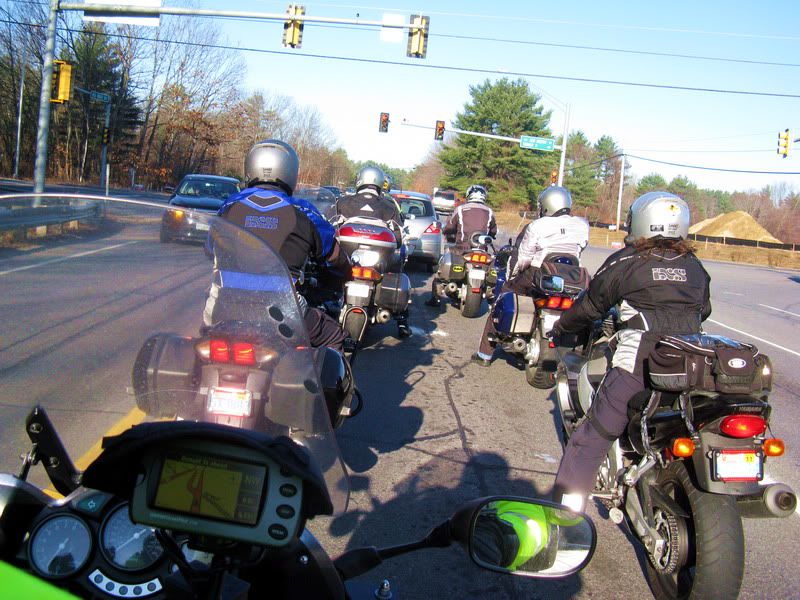 Fred's Uncanoonuc Mountain. Note the dirt road that he assured us he would not have in today's ride. Well, it was kinda short and the views up and down the mountain were worth it.
It is the season.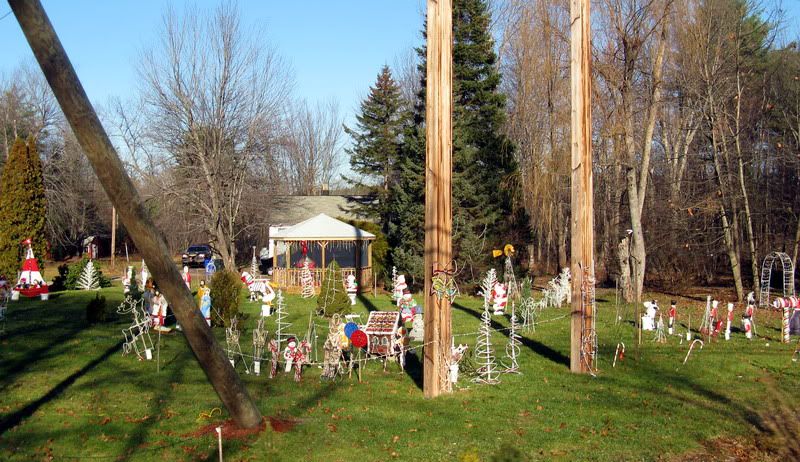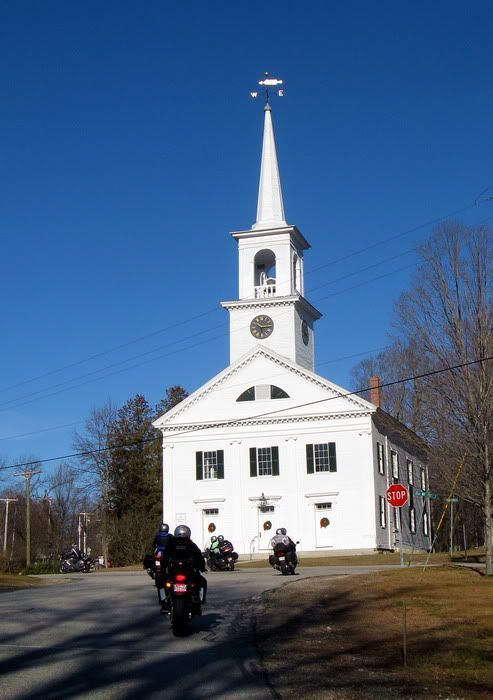 An unplanned stop at Fiddleheads for intake and output. This is THE place to stop for the beginning of the Covered Bridges Ride and will play an unexpected role in today's ride.
The real story of the morning. Check out the road, it may be ice, frost or plain water -- do you feel lucky? Every place that the sun didn't shine offered this ugly choice. Fortunately, it turned out to be problem free; just a real attention getter.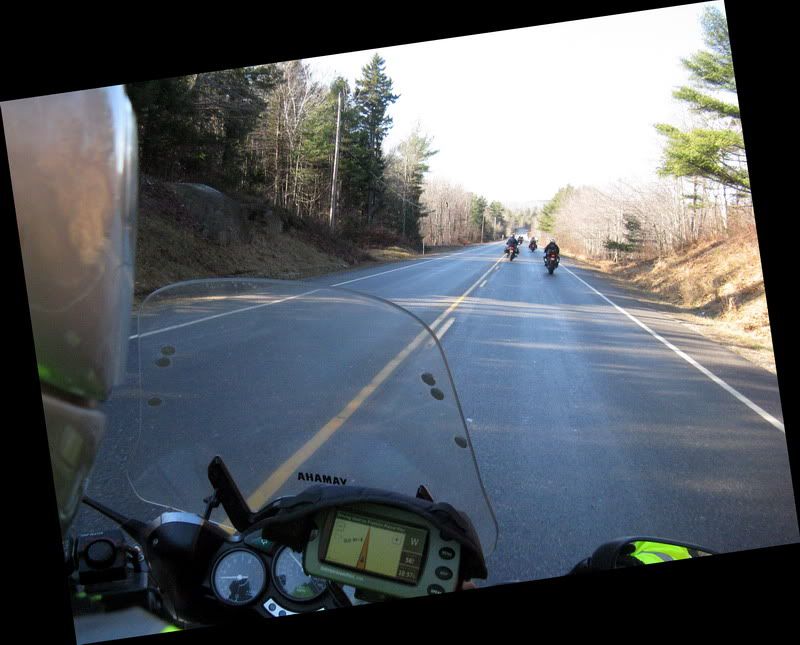 Way over on the right side of the picture, at the base of the telephone pole is a little round blur that was a porcupine that ran across the road in front of us. The kind of thing that gives the Michelin man nightmares. There were untold potential flat tires on this little guy.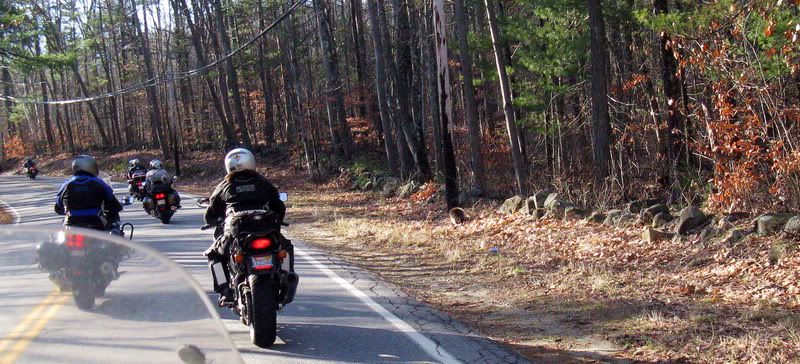 The views are so much better without all those nasty green leafs.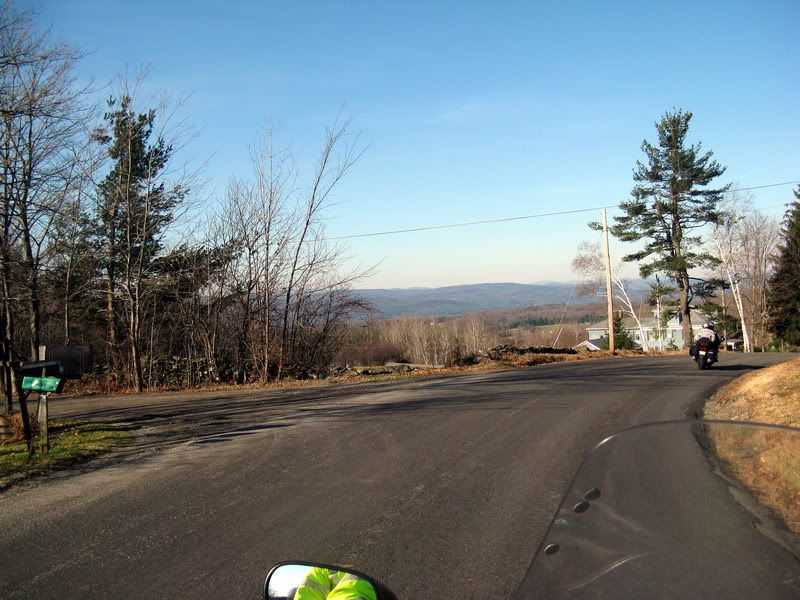 With anticipation of a great brunch, humorous patrons and some quality chocolate, after 2 hours riding in <30°F weather we drool into Burdick's parking lot.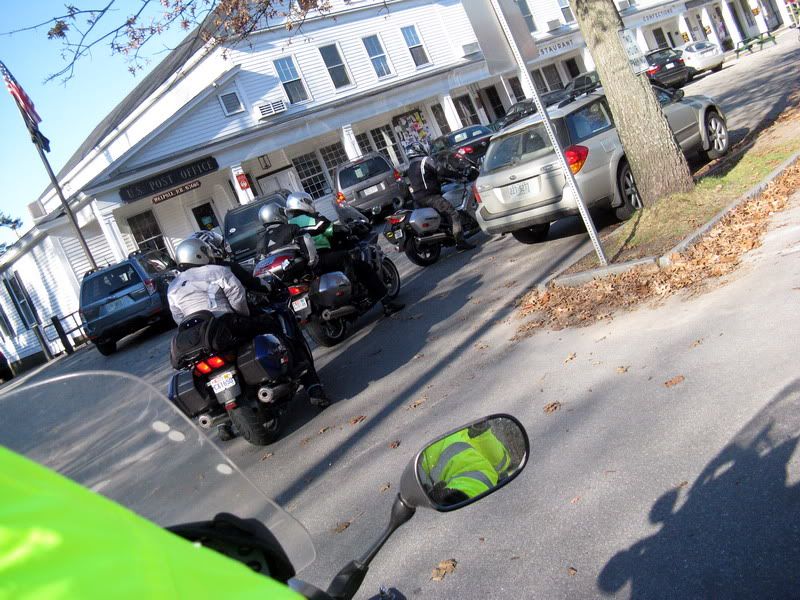 With that, Jack goes in and tells the Burdick wait staff that per out voice phone message we have arrived. Burdick's says that Jack's message wasn't good enough.
So Jack points out that there are tables open and we don't have to sit together, but that wasn't good enough.
So Jack negotiates with them.
The Brudick's staff were
It turns out that our group wasn't welcome no matter what, and please go away quickly.
That's no way to treat anyone
So we left, hungry and irritated, then saluted them with a universal sign language that they are probably too stupid to understand
And with that, we turned around to go back to Fiddleheads
about 1.5 hours in the other direction, where the food is grrrreat and the employees feet touch the ground.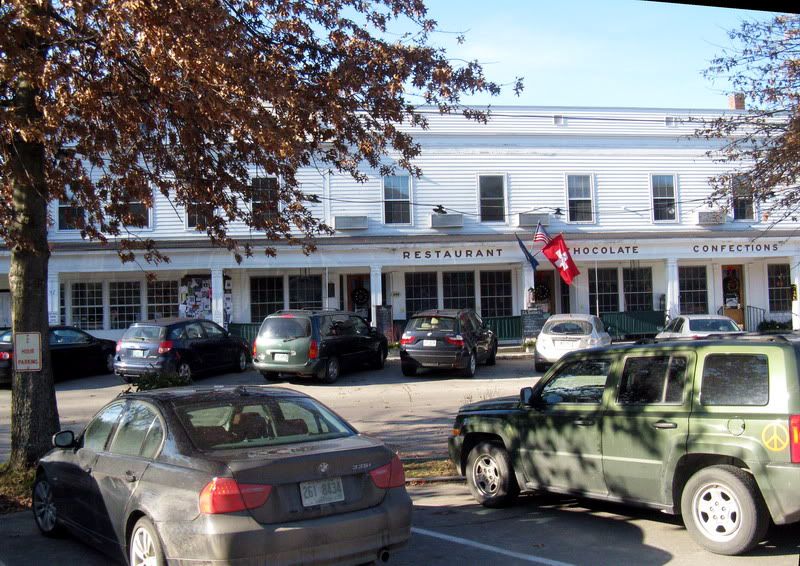 Ready for winter, NH style.
Some places draw down lakes to accommodate the spring floods. I'm sure glad that we didn't plan to water ski on this lake!
Indeed! There are several linked corners in short succession that are really fun here on Rt 101.
Look to the left in this picture -- how convenient for those that failed to negotiate this corner
Fred promised no dirt roads then this 'other than dirt' road showed up. Greased Pig Road was a slime of mud on top of a frozen base. FUN, FUN, FUN!!! Fortunately all turned out ok
In fairness, Burdick's was a surprise and this was an 'on the fly' route that Fred came up with to get us back to friendly territory. We really do appreciate his taking the lead and routing us back to Fiddleheads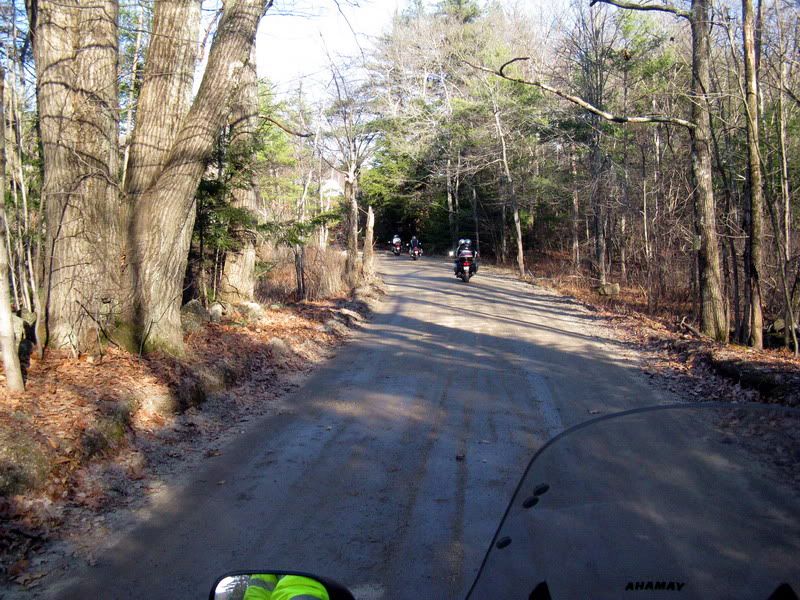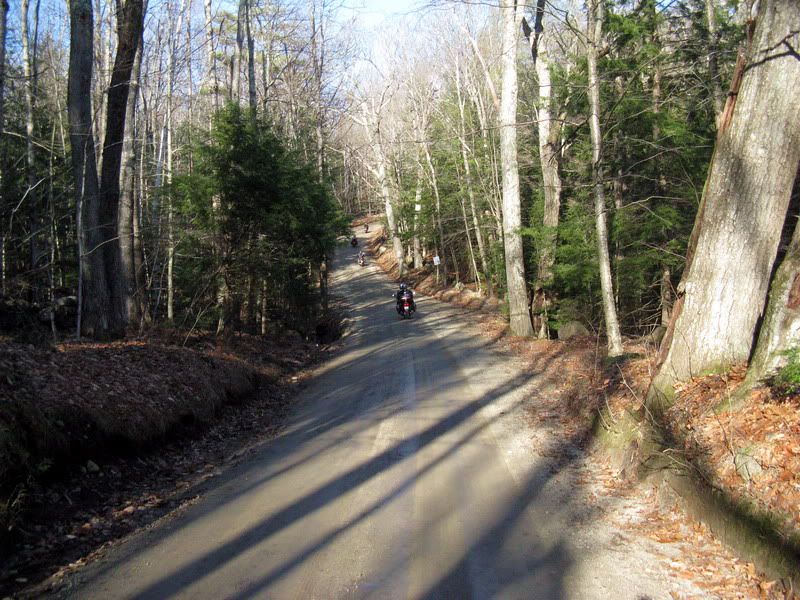 Back to the future -- we re-arrive at Fiddleheads with a now starving group of very happy riders.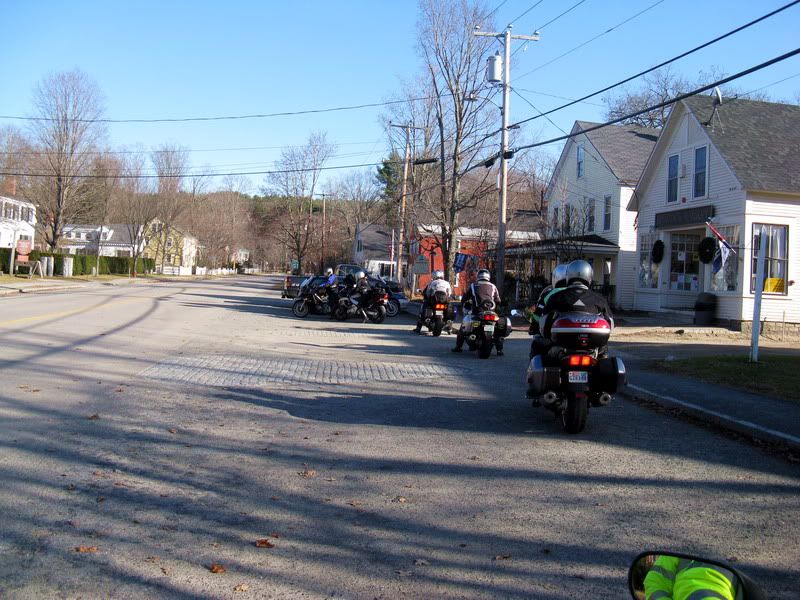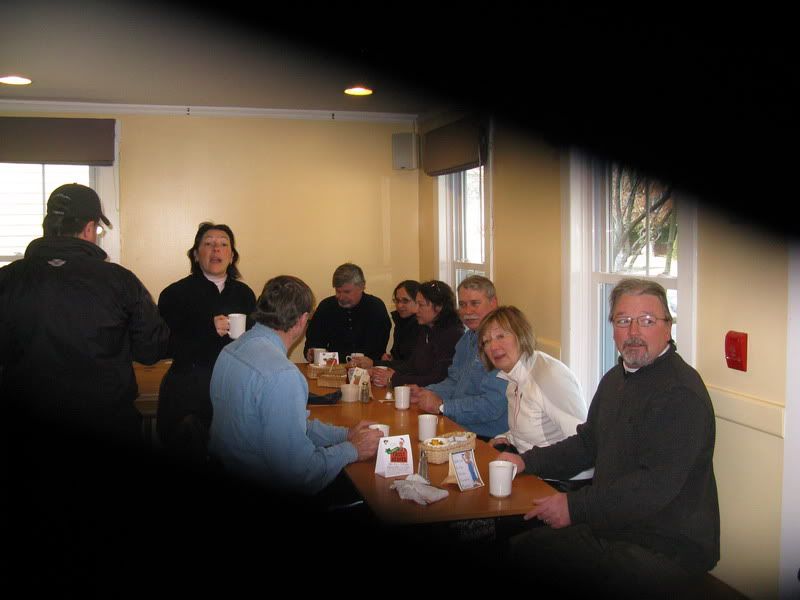 Mrs Asphalt Junkie's slimed motorcycle, thanks to Greased Pig Road.
A local ski slope working on snow making.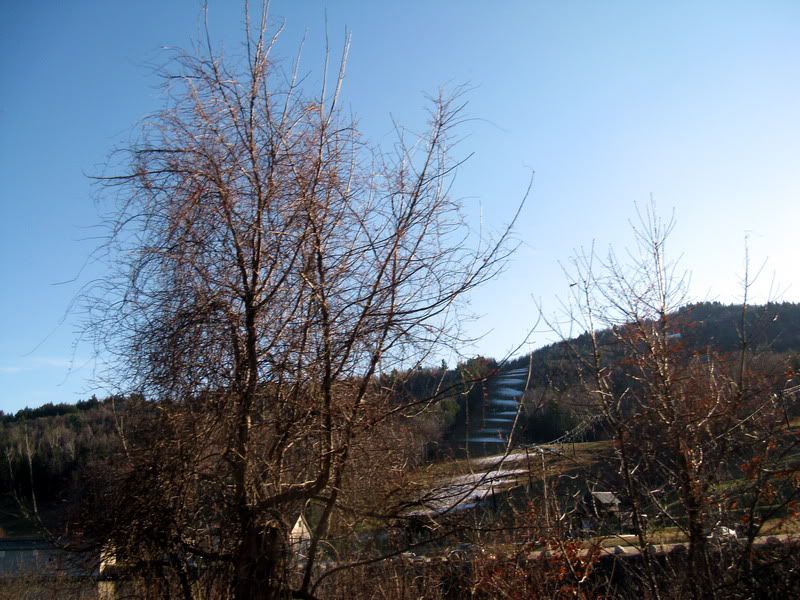 Over view from the same ski company that had closed this part of the mountain. This is this spot where I took my avatar picture when the trees were much smaller.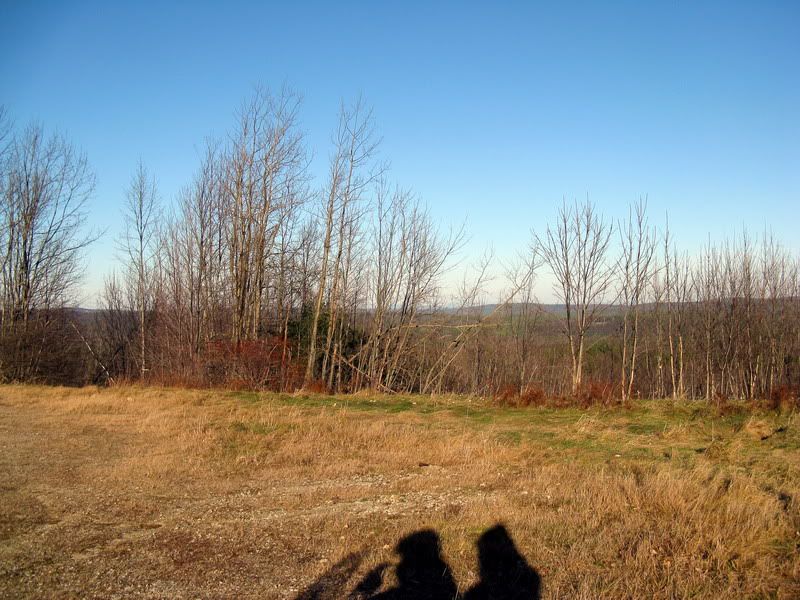 Chasing dawgs up Bible Hill Rd.
Ssshhhh, don't tell Busta about this spot. We didn't really catch the whole Scottish feel of this scene.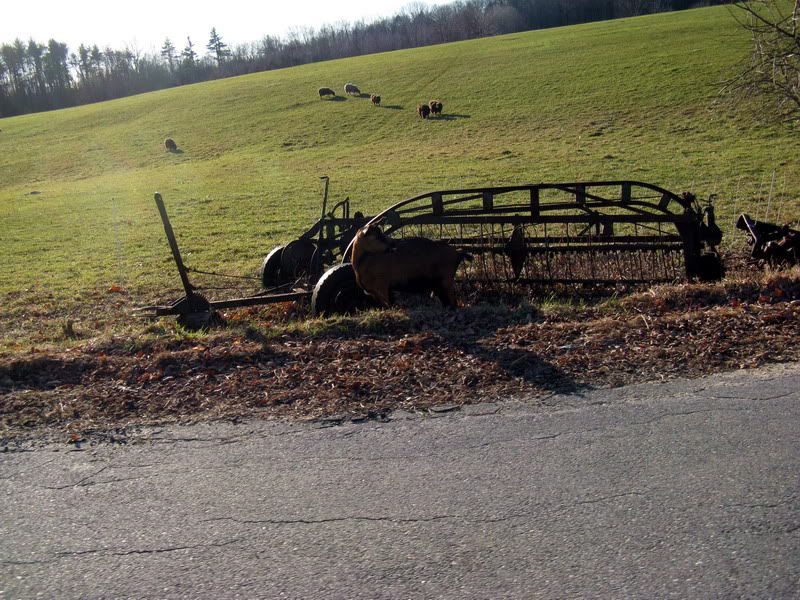 So ends another Fine Day Out!