To fully understand this post I have to preface with a little background information. First, I turned 50 in October but mentally I'm still in my 20's and I "think" I still have the riding skills I had then. NOT. So I met some old (younger) riding buddies from a local riding club in Charlotte, NC (Charlotte Sportbikes). I used to ride with them on a regular basis about 5-6 years ago when I was riding an R1 and other sportbikes. I did some track days, trips to Deals Gap, etc. Well, yesterday was what they call "Marchfest". It's a yearly ride from Charlotte up to Shady Valley, TN and is one of those shake the cobwebs off, rev up the testosterone, no matter the weather, blasts through some very curvy roads. And I thought it would be a good place to break in the new 2010 FJR.
Started the day with rain that cleared very fast and turned into a beautiful day. Had 75 miles on the odometer at the start, now over 300.
Here's what I learned very quickly-
*I'm not in my 20's anymore and my riding skills have diminished significantly over the last few years.
*New bike with new tires that are not scuffed in can increase the pucker factor on already high pucker roads.
*I made my riding buddies very nervous but they did a fantastic job of monitoring my slowness as I tried to keep up.
*I have a bad tendency to turn in too soon on the entry to corners.
*I have another bad tendency to chop the throttle in corners if I feel my line is terrible.
*The brakes on the FJR are awesome!
*The weight of the FJR is a handful when dicing through really fast sweepers trying to keep up with CBR's and Buells.
*I think I would fit in better with the EOM crowd than the sportbike crowd.(I hope)
*I'm really understanding and bonding with my Harley.
Here are some pics, I am the old guy in the back with the grey tour jacket.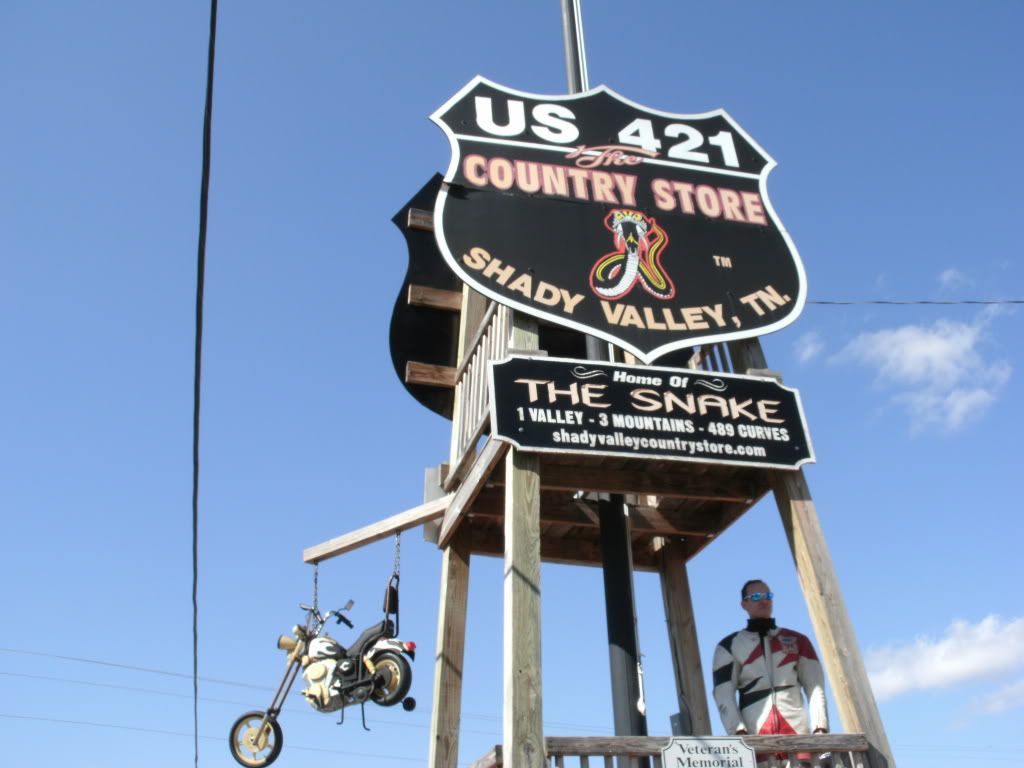 Edited by fjrrrr, 04 March 2012 - 05:50 AM.