Realized this morning that I had almost the whole day to myself. Just needed to be back home to shoot some photos of my granddaughter by 4:30pm. So I grabbed the camera and the GoPro and headed out. The weather could not have been better!
Started at San Francisquito Canyon, 5 minutes from my house. Took the canyon up around the back of Lake Elizabeth.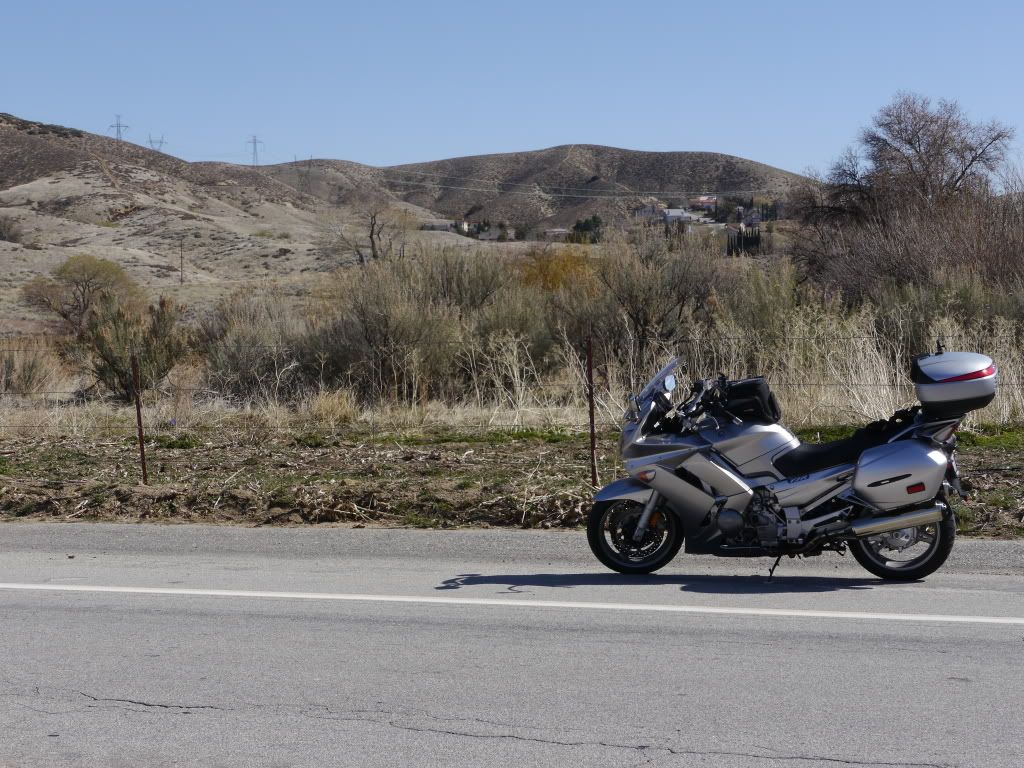 Then grabbed Munz Ranch Road and headed out to the Poppy Reserve. Barely any poppies yet. Not sure if I'm too late or too early.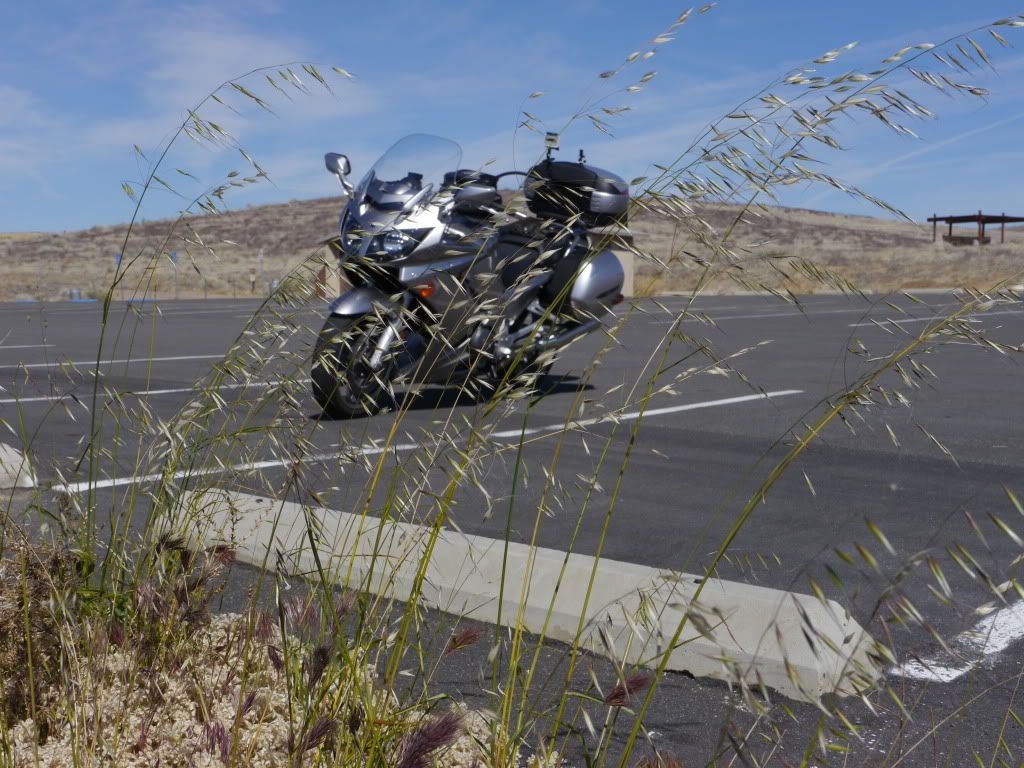 Next I grabbed 138 over to Gorman.
Stopped at Mickey D's since mother nature was calling in a BIG way. While I was there I grabbed a quick bite. There's much better places to grub on this ride, but I needed to be back home. No food photos...you all know what a Big Mac looks like.
Next stretch was through Frazier Park and left onto Lockwood Valley Road.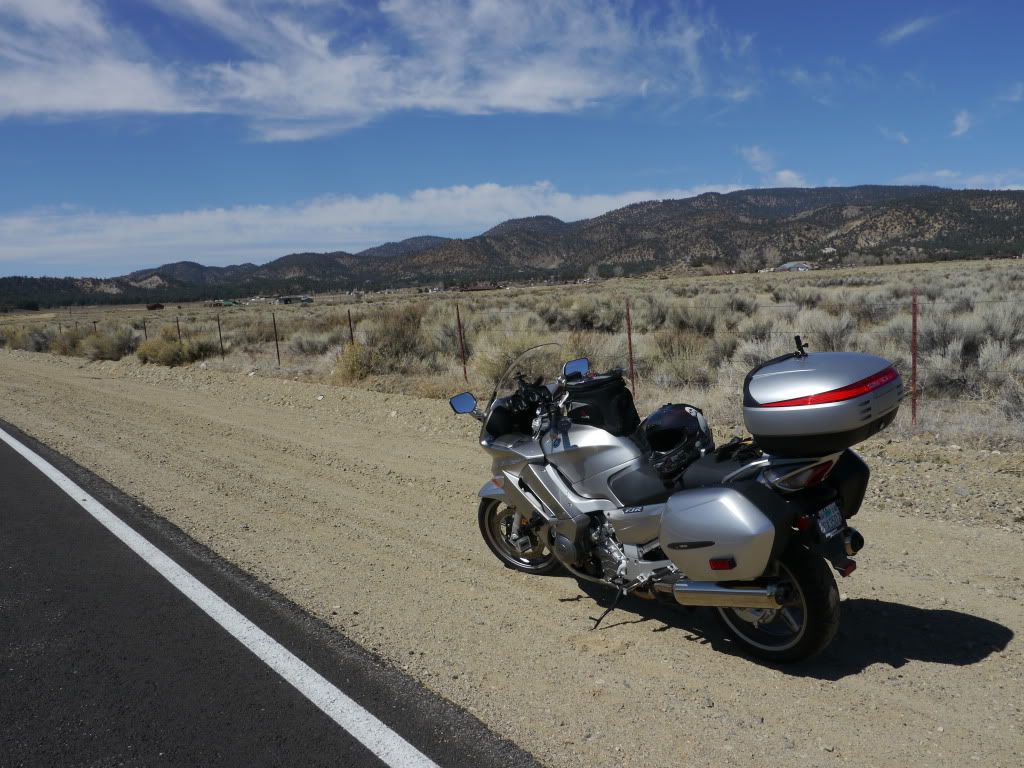 I had the whole valley to myself. It was deserted!
Here's a shot from towards the top of Lockwood Valley Road.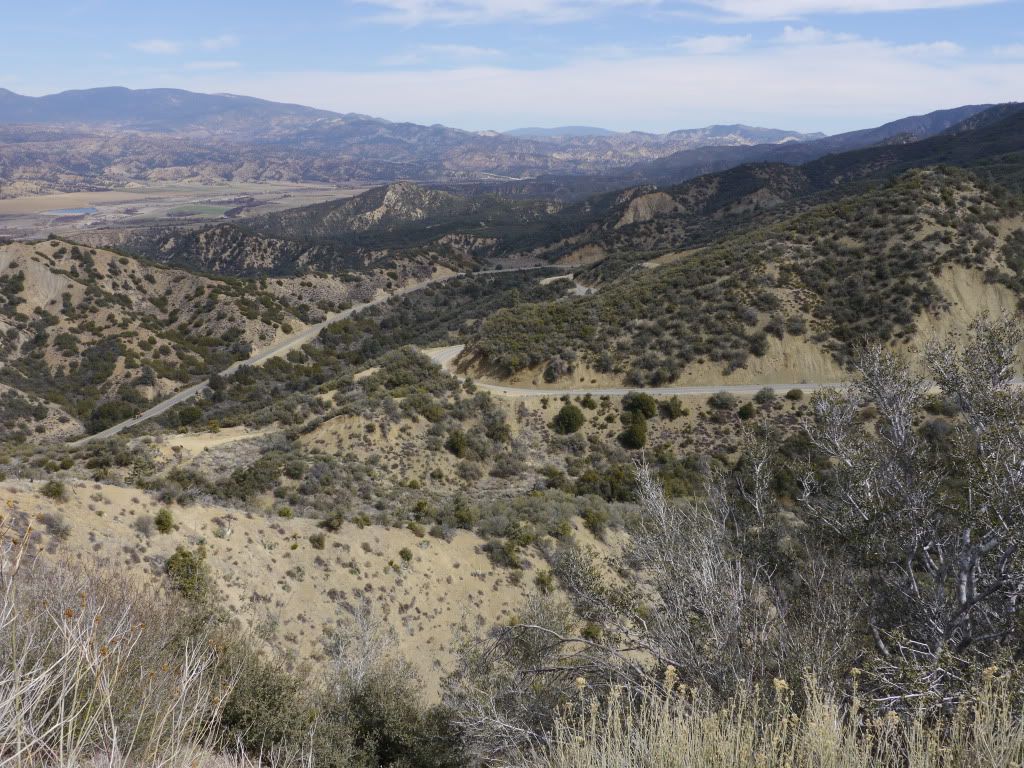 And some cool looking rock formations.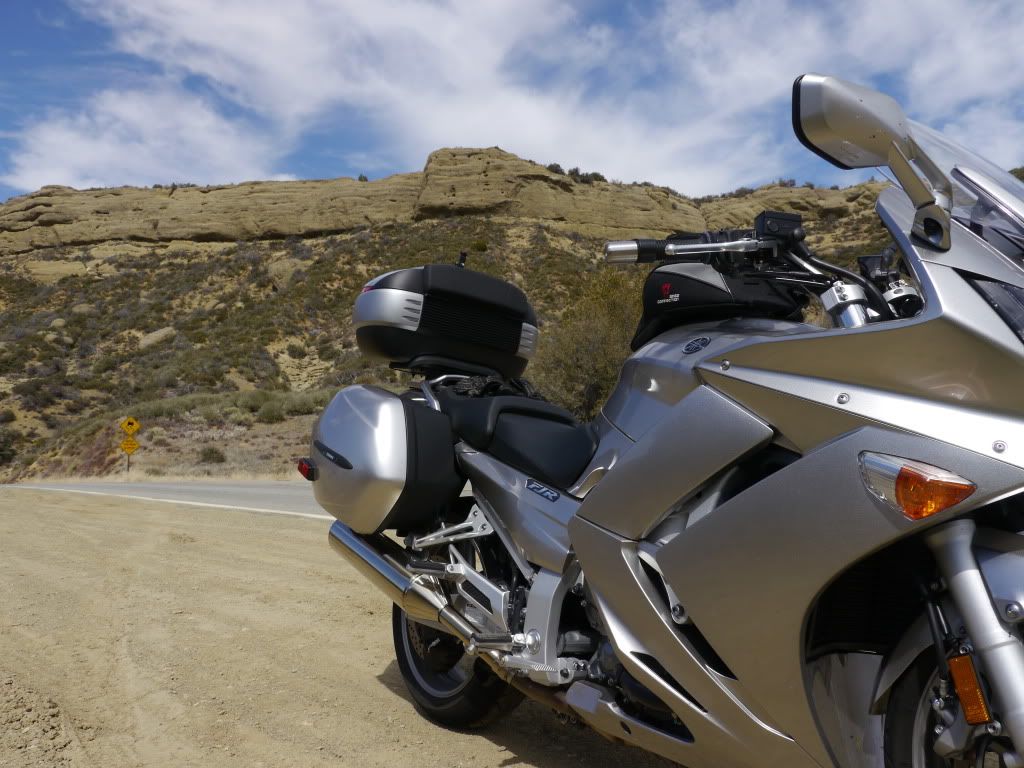 Same rock formations with my fat ass in the picture.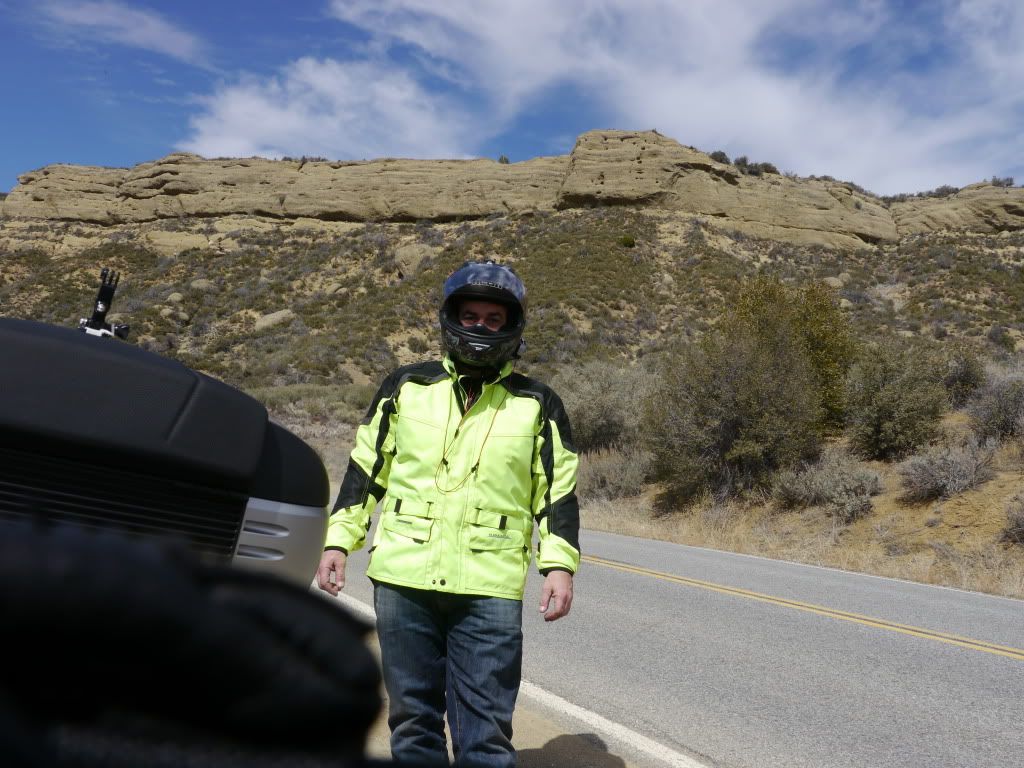 Stopped to look over Ojai Valley. My ass was starting to hurt. (Stock seat.) To bad I didn't have an extra $800 since I just rode right by Russell Seats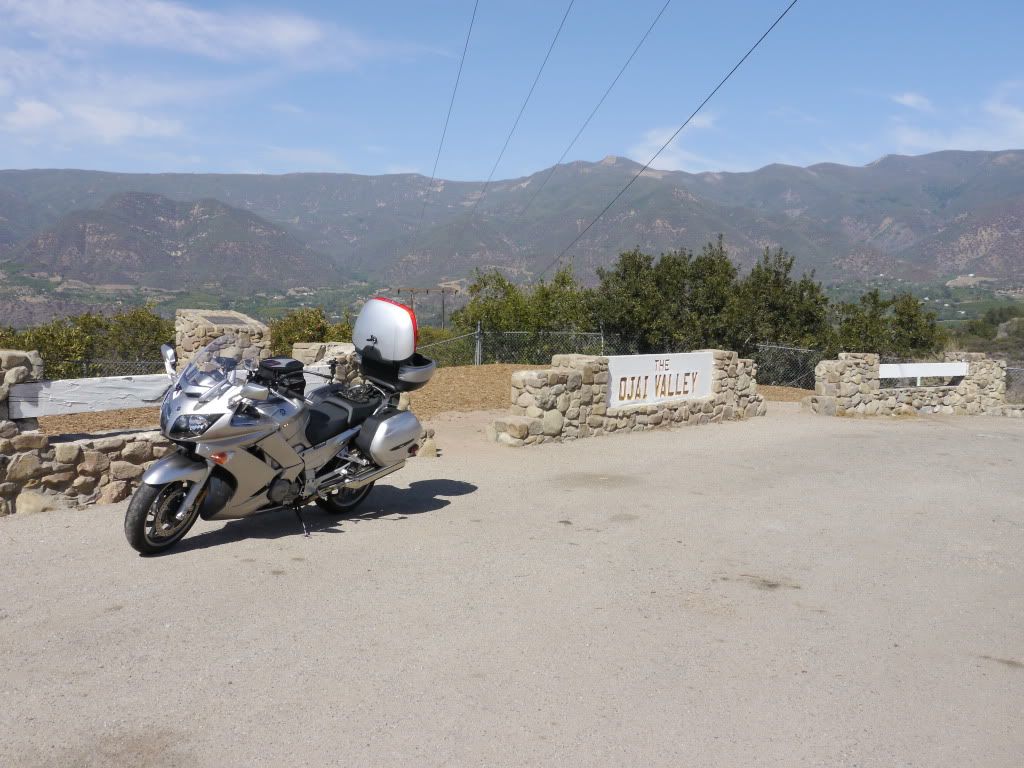 And lastly a shot of Ojai Valley.
Picked up traffic through Ojai as usual and a bit through Santa Paul and Fillmore. Not bad though.
Home in time to shower and go shoot some photos of Lilly.
Cheers!
b