I got to thinking about this from another thread in the "for sale" section where the guy was wondering how long the 'Stitch for sale would last.
Here's mine after 16 years and more than 160,000 miles including 19F to 118F, snow, hail, rain, sand storm and everything inbetween. Including four years of commuting in London winter salt and one minor crash. I'm on the right, Eric is wearing a new suit on the left.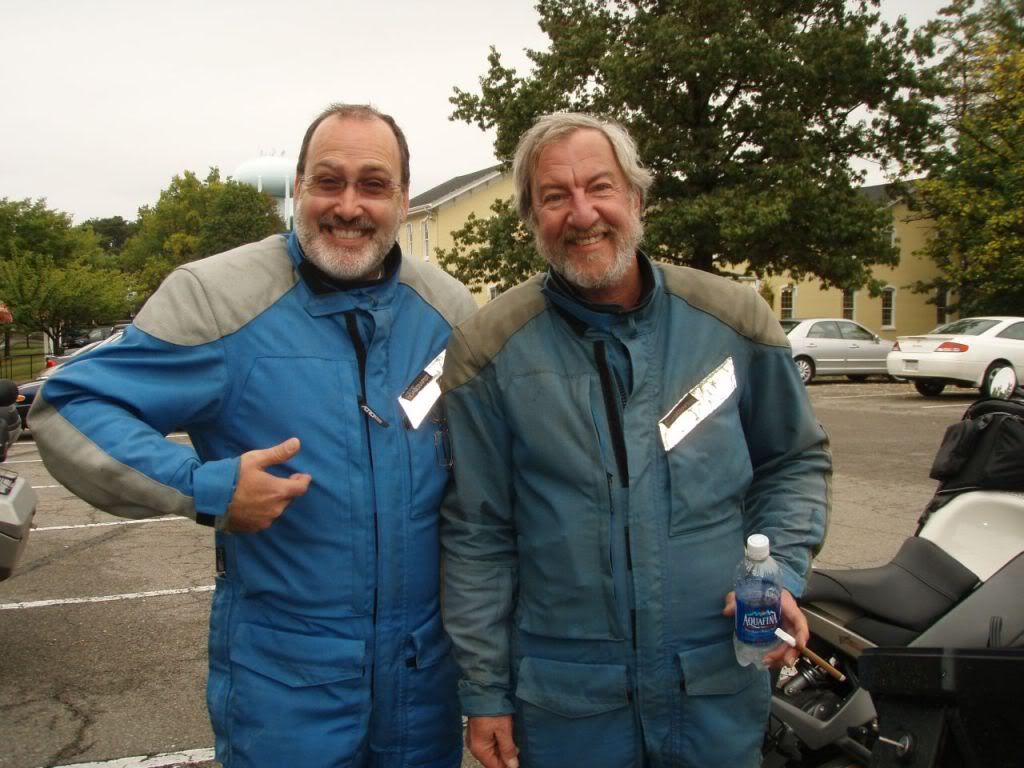 I've had the zippers replaced once, the armour replaced (my mistake, I washed it with the armour in it), and most of the Velcro replaced too. I think it cost me $900 back in '96 so I'm averaging about $56/year. I spend more than that on dress shirts per year for work. It is also the only item in my closet, by a country mile, of this age that I wear on a daily basis.
No, I don't work for Rider Warehouse but I'm always pretty enthusiastic when I find something that actually works as advertised.
How old is you stuff? Post a picture. Anything more that 16 years old?