All righty then!
Fairlaner should be on the road by now.
FjRay is sleeping peacefully, preparing for a big day.
I'm too wound up to sleep!
FjRay arrived yesterday afternoon, we got the lift outta the truck, the patient prepped, and got some wrenching done too! Removed rear tire and final drive, shifting assembly, got the front end loosened up for later removal.
Had dinner, solved world problems, (really, what could be worse than having a sick FJR?
) and now the new day starts.
PM'd a couple of peeps, it does appear the airbox has to be pulled to access the top motor mounts.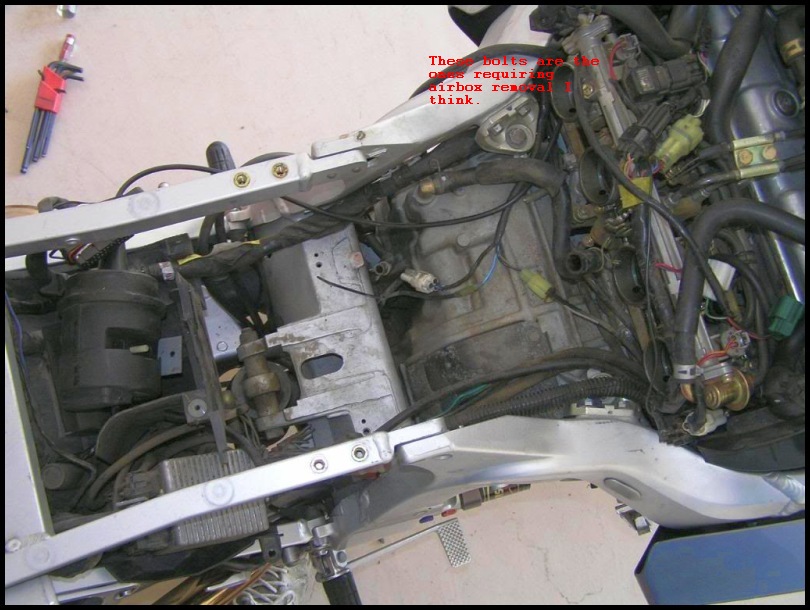 Will be streaming video of the fiasco, er, fun n' games at
http://www.ustream.tv/channel/krzy8
in a couple of hours.