Do you guys think this bolt housing is cracked or just a casting flaw? Do any of you have something similar on yours? (bolt did not lose torque)
I have the ability to do eddy current at work just havent had the chance to ride the bike there and further look into it.
Riding around this weekend i stopped for a quick break and noticed this when i returned to the bike. I had not noticed this before. I am just wondering if some of you guys have seen this on yours. I went to the dealership i bought it from and its on the "watch and report back" status.
Bike is a 2010 no mods.
Any thoughts...
the pics are from the left side of the bike just by the shifter linkage.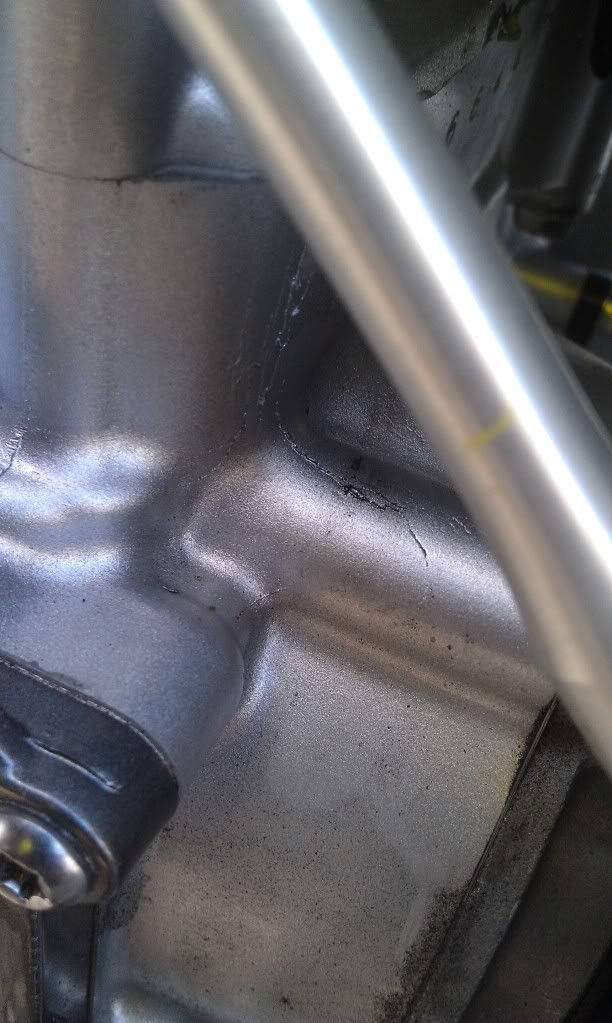 Edited by ozfjr, 04 April 2012 - 12:46 PM.