Woke up in San Simeon to a beautiful day!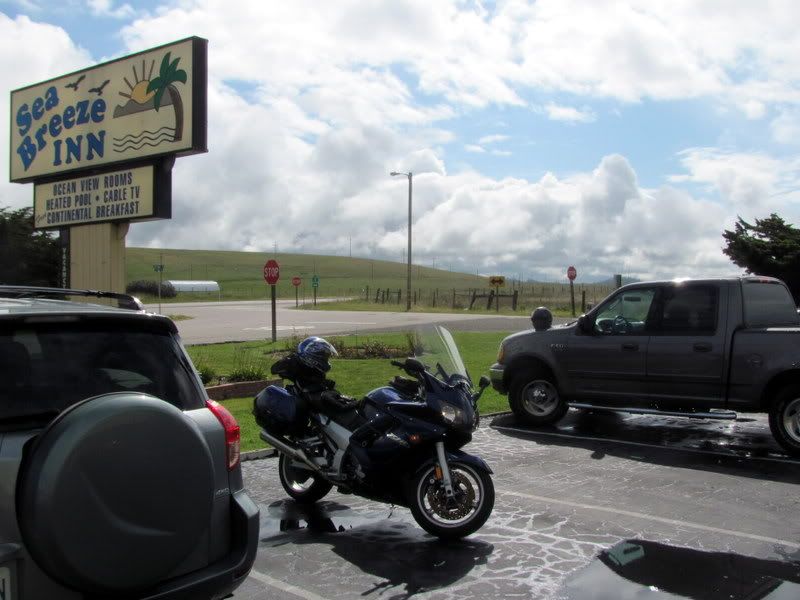 Have been on an adventure here, exploring the beach, the pier, Cambria and took the evening tour of Hearst Castle. There was a threat of rain, and there was some rain, but very little fell during our travel times.
Here's a couple pics,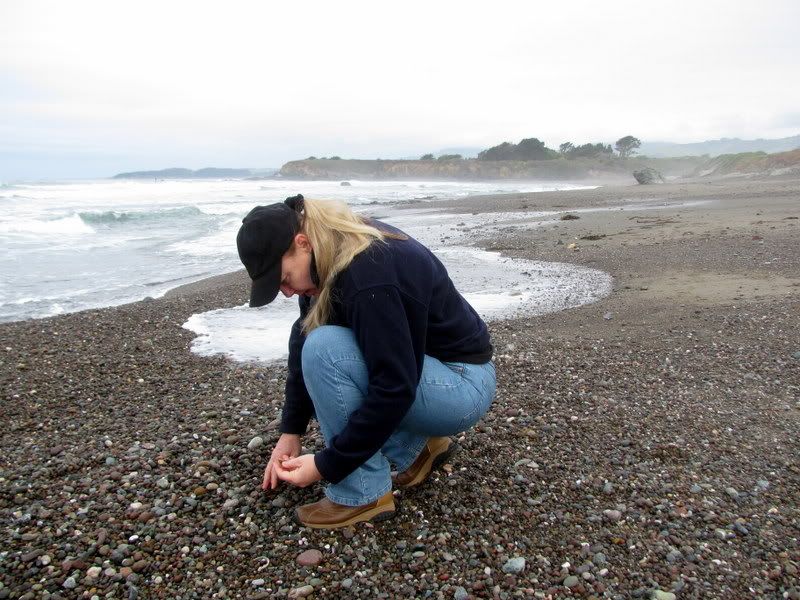 Took about a 15 mile detour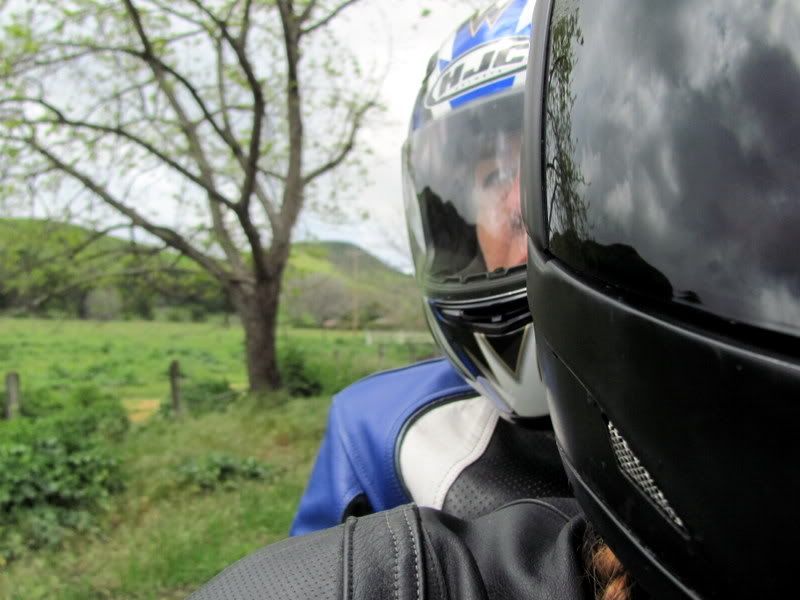 This road lead us to...pie!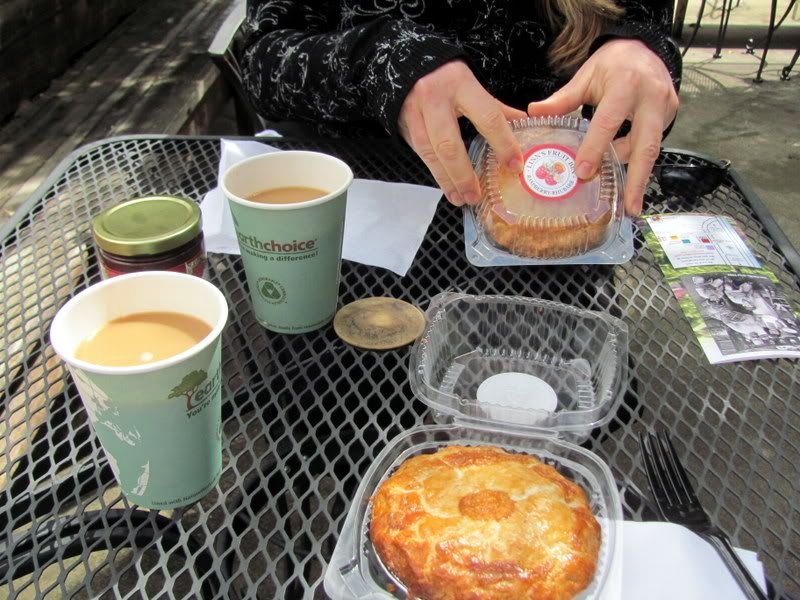 wandering past the pie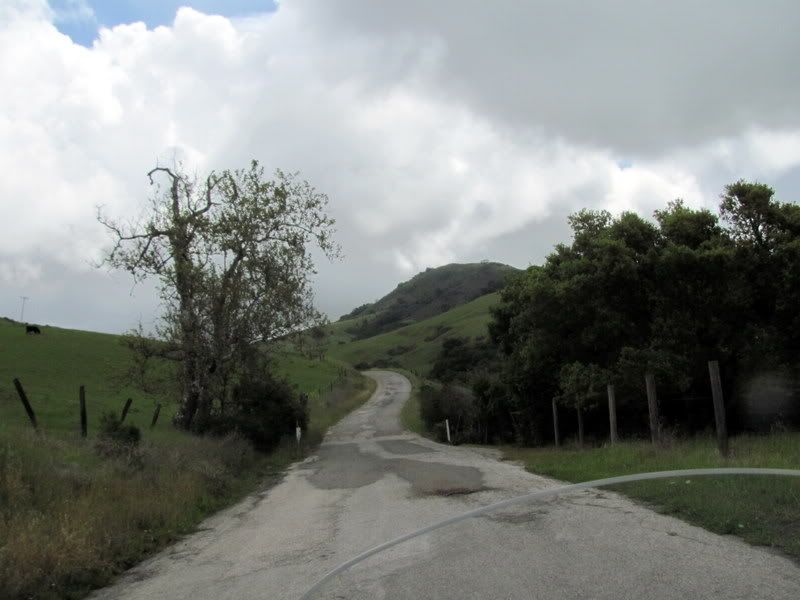 we looked back at the beach.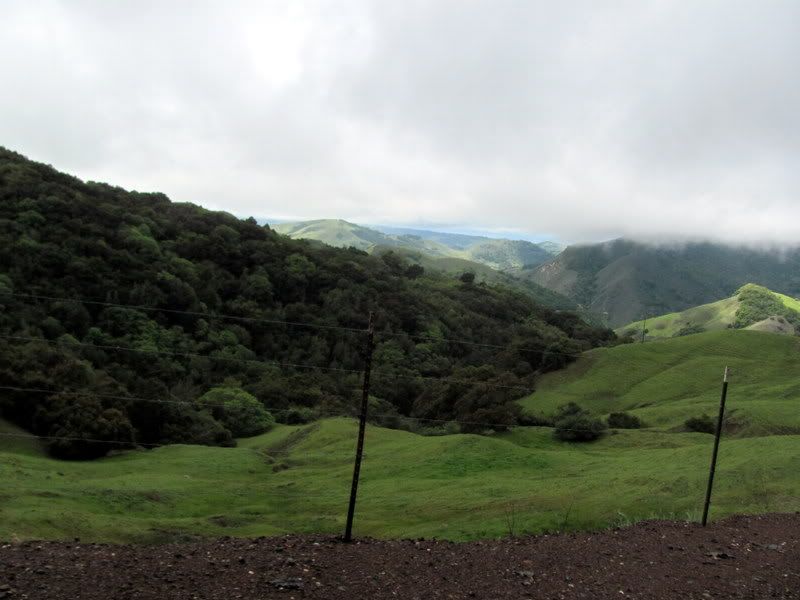 managed to get through traffic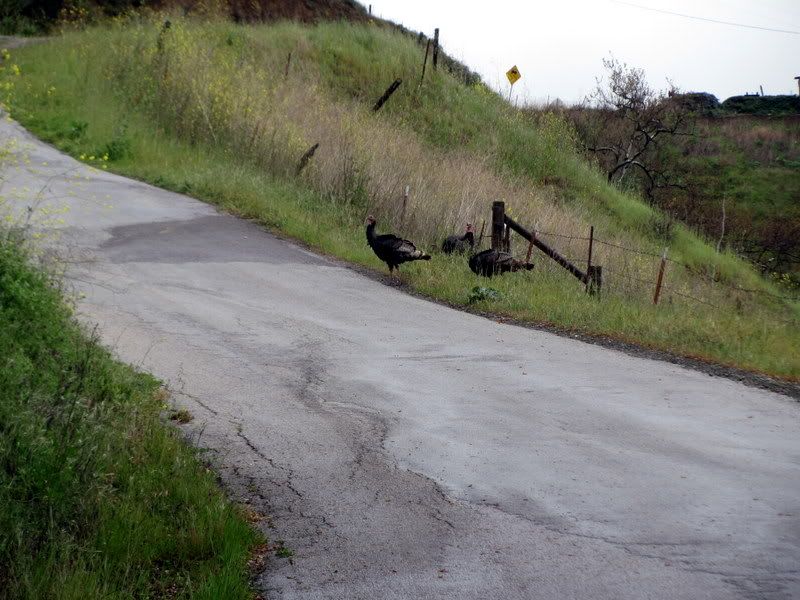 and got back to the coast HWY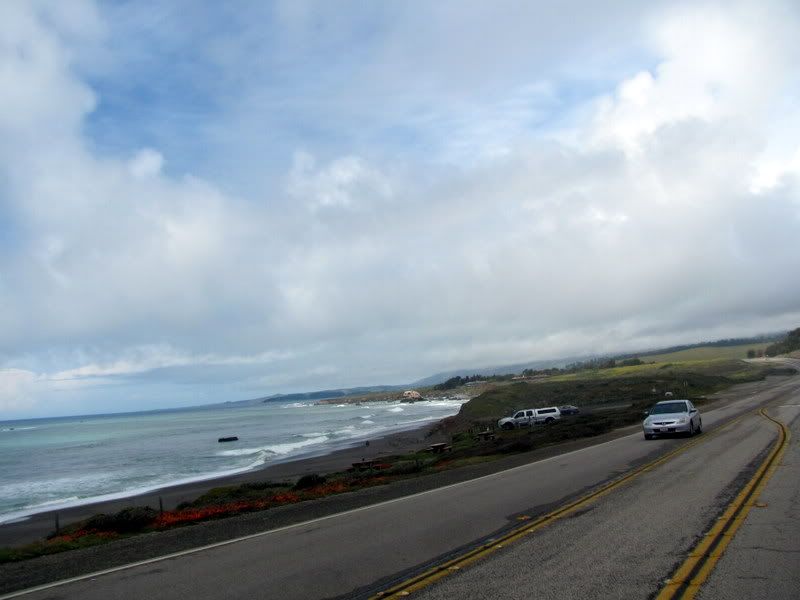 this is typically what happened... if you were under this cloud, you got a little something. We were on the road and were completely dry!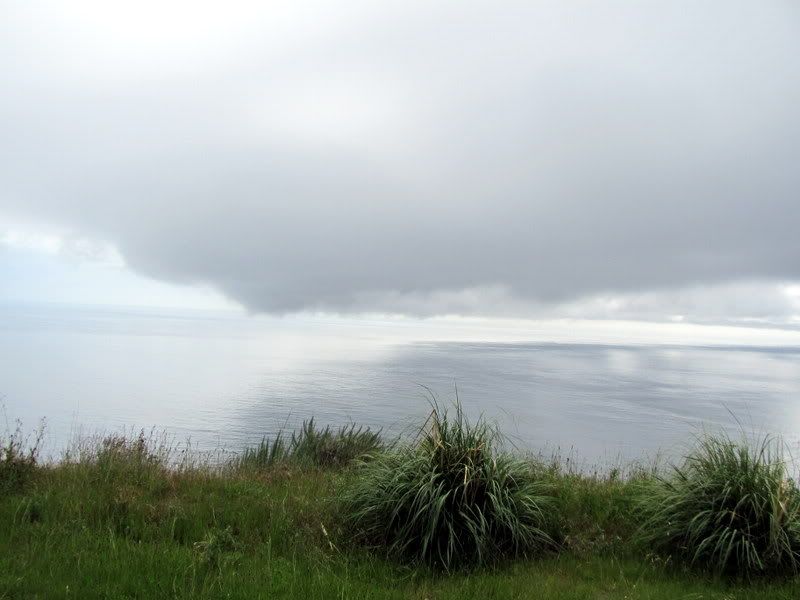 Maybe we had good timing but we never even had to use the rain gear (2 minutes under a cloud and you rode right out again). It's actually really warm in riding gear and the roads were dry again in minutes.
Now we're holed up in the redwoods for a couple days, looking forward to the RTE in Big Sur on Saturday!