We are planning a 3,500 mile vacation at the end of July that will snake us across the Western US. To make the riding more comfortable, Sherri wanted a windshield that would keep the airstream off of her body so that she can relax more.
We worked with a local windscreen builder California Scientific:
http://www.calsci.com/
Here was the bike before...and I'm sure you are used to the '07 by now:
Here it is with the new screen: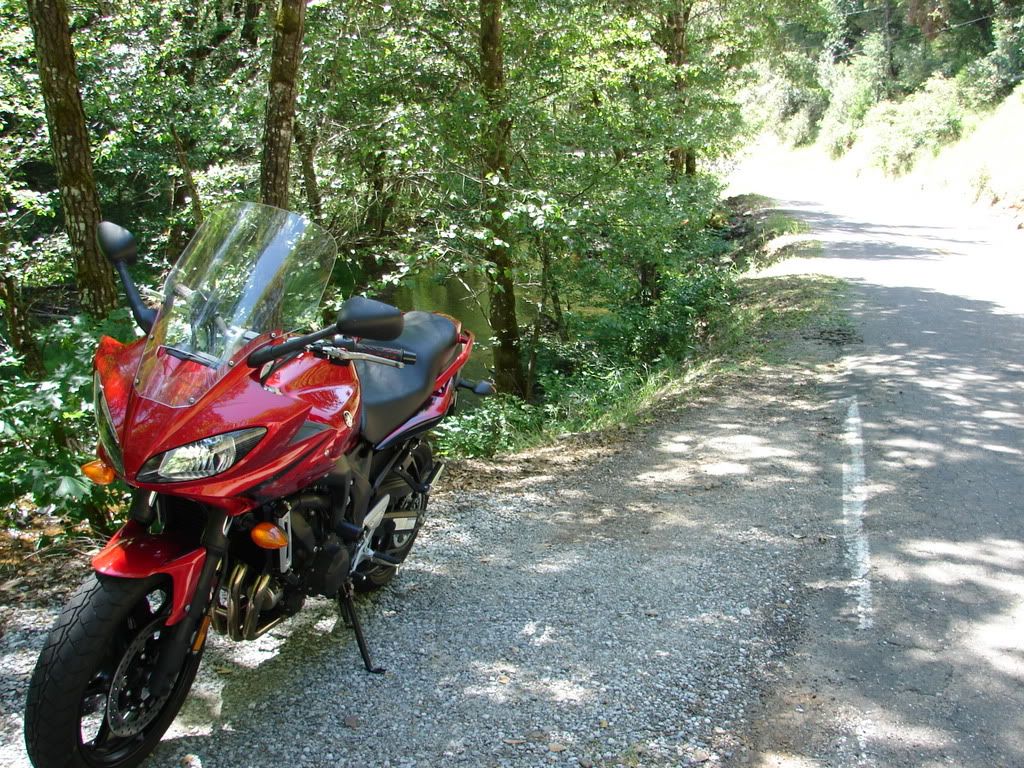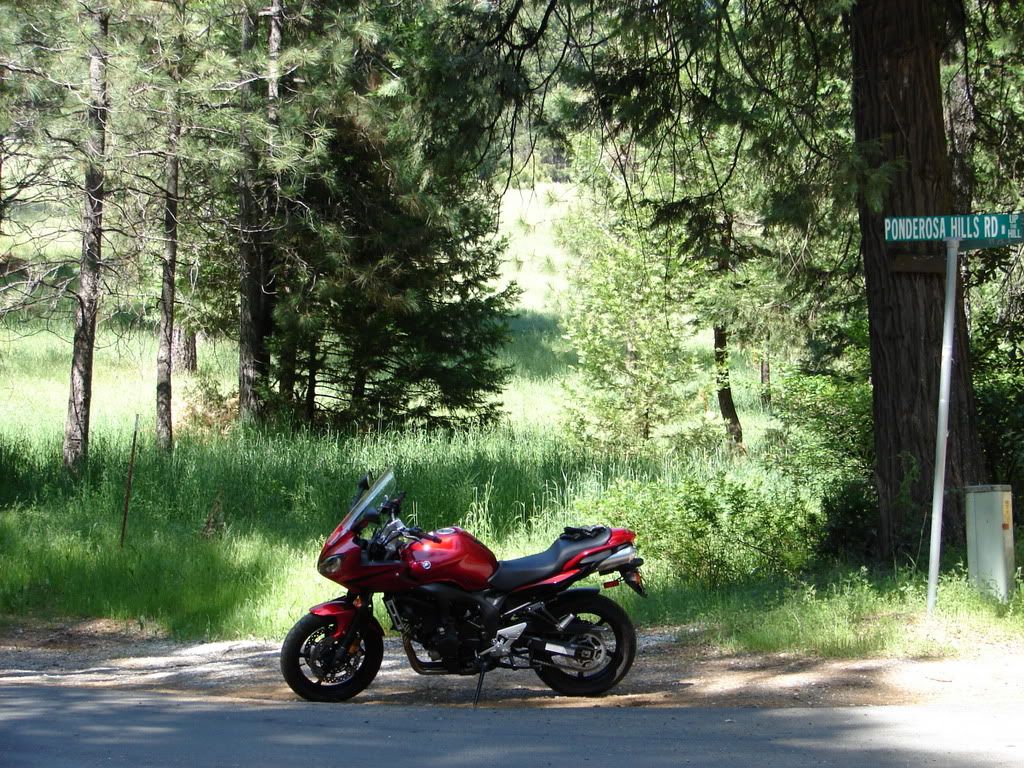 How does it work? Fantasticly! Mark of CalSci put this screen together in short order and while what is on our bike is one of the early prototypes, we didn't want to give it back to him. It keeps the airstream off the body so long distance riding can be done with less fatigue, in comfort, and still, I think the look of the bike is still that of a sporty, fun bike. It doesn't seem to have the barn door look of many aftermarket screens, but is sure works for the touring minded which is better than the effect of the aftermarket screens that look great, but lack in performance.