I participated in the MAD (Making Difference Ride) in Perth yesterday afternoon.
The ride is a way to raise funds for Spinal Rehabilitation and research at a local hospital here in Perth. It all started 3 years ago, with 500 riders attending. Last year, 1500 riders showed up, and a raffle of a LCR Stoner (signed) Honda replica MotoGP bike was conducted.
This year, a Ducati 999 Stoner (signed) MotoGP (only one of it's kind) replica was raffled. Over 2500 bikes showed up, and nearly $100,000.00 was raised.
There was a show 'n shine display, so I entered the FJR as a bit of "good idea at the time" thing.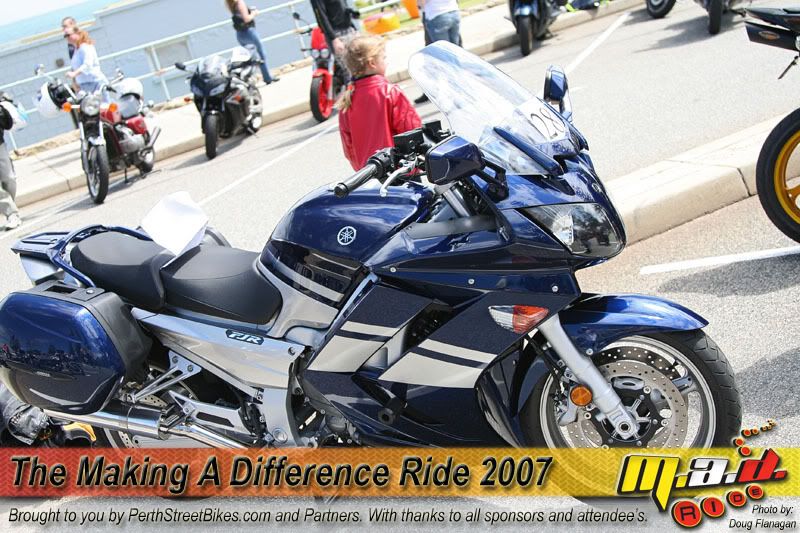 Didn't win any awards...but scored many approving comments.
And the Stoner replica: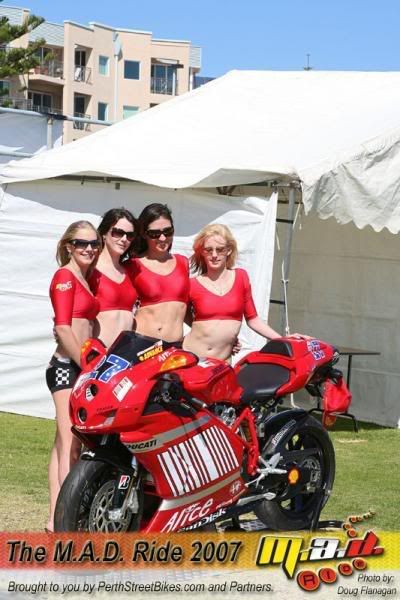 I didn't win it