There are several text topics on removing the windshield, but I couldn't find one with pictures, so here goes.
(1) This is the windshield. Most of the questions are on how to remove the "W" bracket. (The bracket just below the FJR forum.com sticker)
Looking Under the "W" Bracket, there are 2 socket/pan head screws:
Looking Under (or on the bottom of) the "W" Bracket, You can see the fastener heads):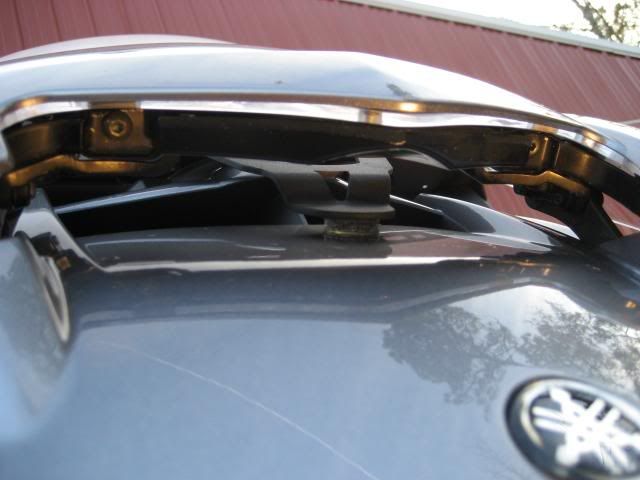 Remove these 2 fasteners: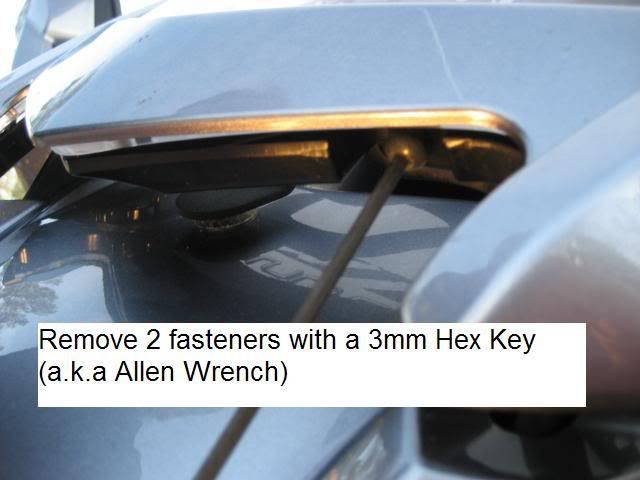 Pull out a little bit on the bottom of the "W" Bracket: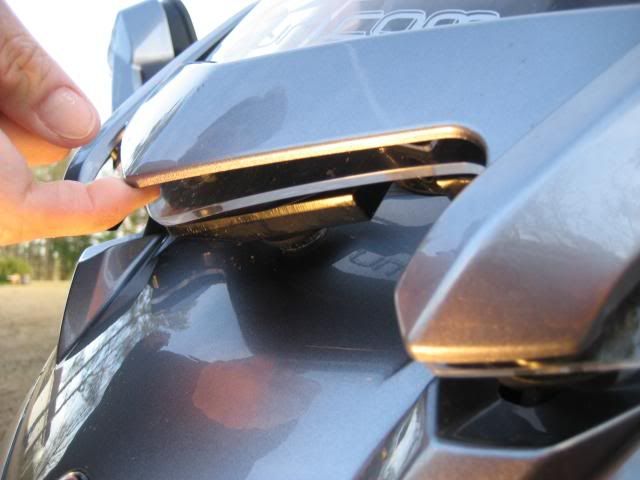 Then slide the "W" bracket up"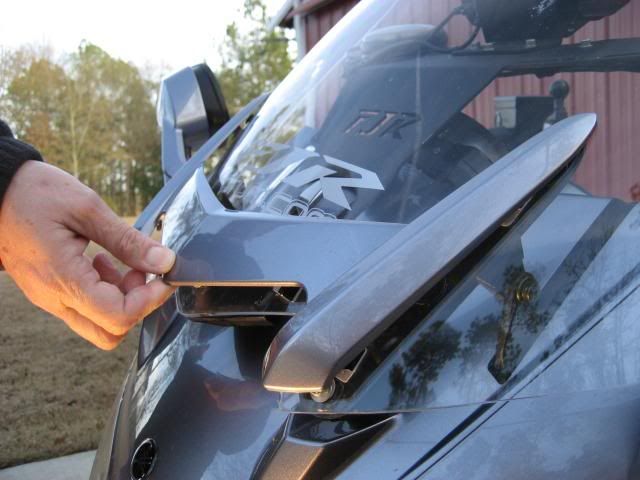 After sliding upwards a bit (maybe 1/4 - 3/8" -- I didn't measure), the bracket will come off.
The keyways on the underside of the "W" Bracket look like this: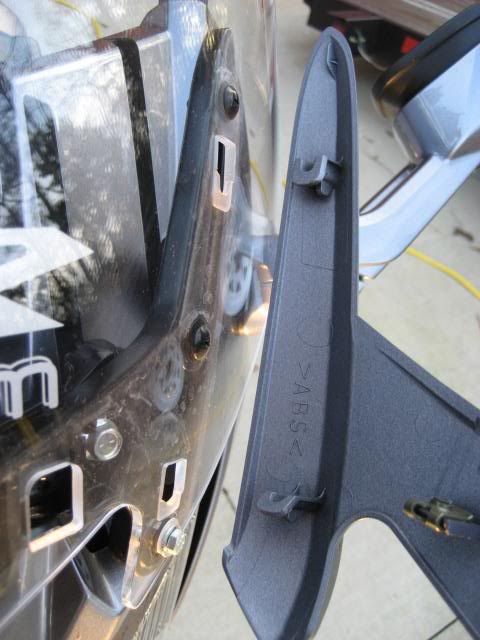 The windshield with the "W" Bracket removed:
Note: There are 7 black plastic screws (search the Bin-O-Facts for the part number) holding the windshield on.
These screws are very easy to break. You can see that the bottom three have been replaced with steel fasteners -- much debate on using the steel fasteners due to safety -- search the forum for specifics.)
Install in reverse order, check your service manual for the proper torque values.