Making Grand Canyon replicas from air boxes...
Joined

Sep 2, 2006
Messages

951
Reaction score

17
Location
Jason (FlyingJ) put up a good fight at the drag strip with his 2003 FJR, but my 2008 FJR secured a victory for team GenII!
Here I am giving Jason all the wrong advice to ensure my victory: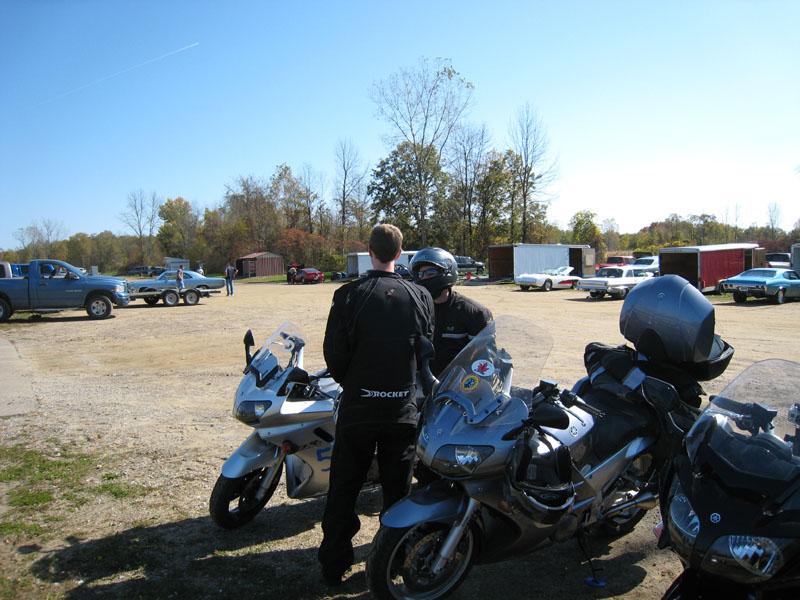 And I think this is when I was getting ready to spit in his eyes for good measure:
Barry (Bustanut) showed up to watch the battle, but he was too scared to race:
This is what it looked like from Barry's vantage point: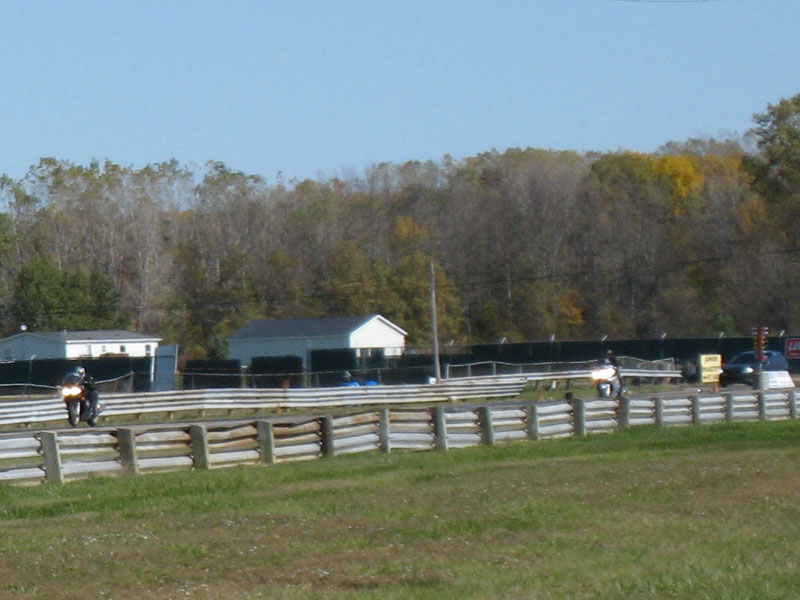 Jason's best time (#4 is me; #5 is Jason):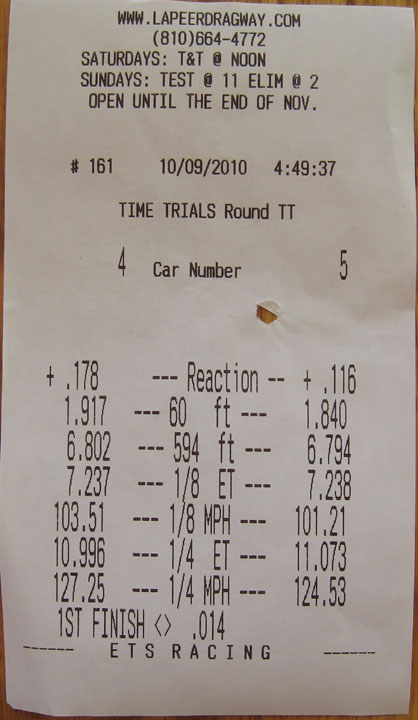 My best, which is a personal record (#4 is me; #5 is Jason):
And proof that Jason really did put up a good fight and won a few races (#4 is me; #5 is Jason):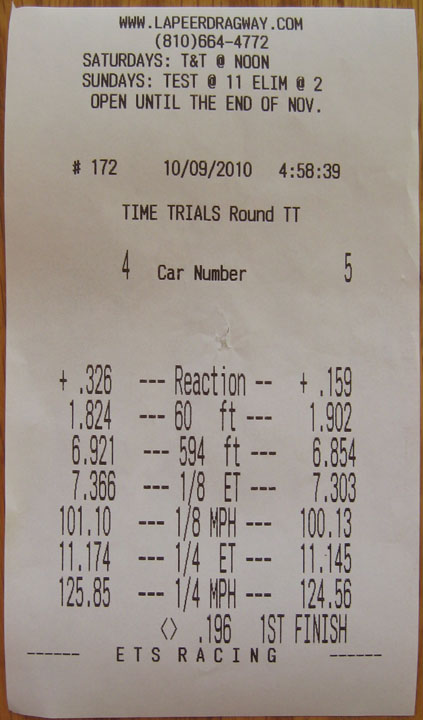 I also attached my GoPro HD camera to multiple places on my bike and pieced together this video evidence from various clips. Full-screen it to enjoy it in all its HD majesty:
The day started off pretty crowded, so our runs were few and far between. Jason and I were both struggling to launch well, and the infrequent runs weren't conducive to improvement. It was Jason's first time at a drag strip, and I hadn't been there in almost exactly a year. We both needed some good practice if we were to dish out our best to each other. The crowd thinned quite a bit for the last hour and we got 7 runs in during that time, including a few back-to-back runs at the end with nearly no wait. That's when things got interesting.
Jason significantly improved on both his launch and reaction time, while I focused only on my launch and had forgotten to work on my reaction time. The result was that Jason got a jump on me at the start, but my far superior GenII FJR would reel him him near the finish line. There were some VERY close races. In the closest race (Jason's best run; see the time slip above), Jason was ahead of me by 0.061s and 9 feet half-way down the track. I ended up beating him by only 0.014s and 2.5 feet! It's hard to explain the feeling you get when crossing the finish line right next to someone, both of you looking at the other as you cross the line, and not knowing who won because it was so close.
In addition to getting a new personal best 1/4 mile time, I also have a new personal best 0-100mph time of 6.3s according to my data logger. I matched my best 0-60mph of 2.88s.
So who will challenge me next?
Last edited by a moderator: