Greg Guillermo
"Good2Go"
1966-2011

It is with a heavy heart that I pass on the following news:
Forum member Good2Go, or Greg Guillermo passed last night.
I still don't have all the details, but he didn't come home from work last night. A call to his wife this morning and I found out the bad news. Police told her it appeared to be natural causes. He drove his company car to work, so it was not motorcycle related. That is all I know so far.
Greg and I were becoming very good friends. I can't believe he is gone. I will miss him dearly.
Only 45 years young. He seemed in excellent shape. In the past, he had run Ironman triathlons though it had been a while. More recently, he finished 20th in the 2011 Iron Butt Rally. I know he had put his hat in the ring for the 2013 event. Greg leaves behind his wife Luanne, and a young daughter Katie.
He didn't make it to our Greaswood Flat get-together Wednesday night. A text yesterday morning said he was feeling sick and didn't want to pass anything on. I have no idea if that had anything to do with it.
Damn. I am really going to miss my friend. He was one hell of a guy.
Here is one of the most recent photos I have of Greg taken about 5 weeks ago. It was at a PEMEX gas station in Algodones, Mexico while signing off on Tony's Border to Border ride.
Greg is on the right, Tony on the left.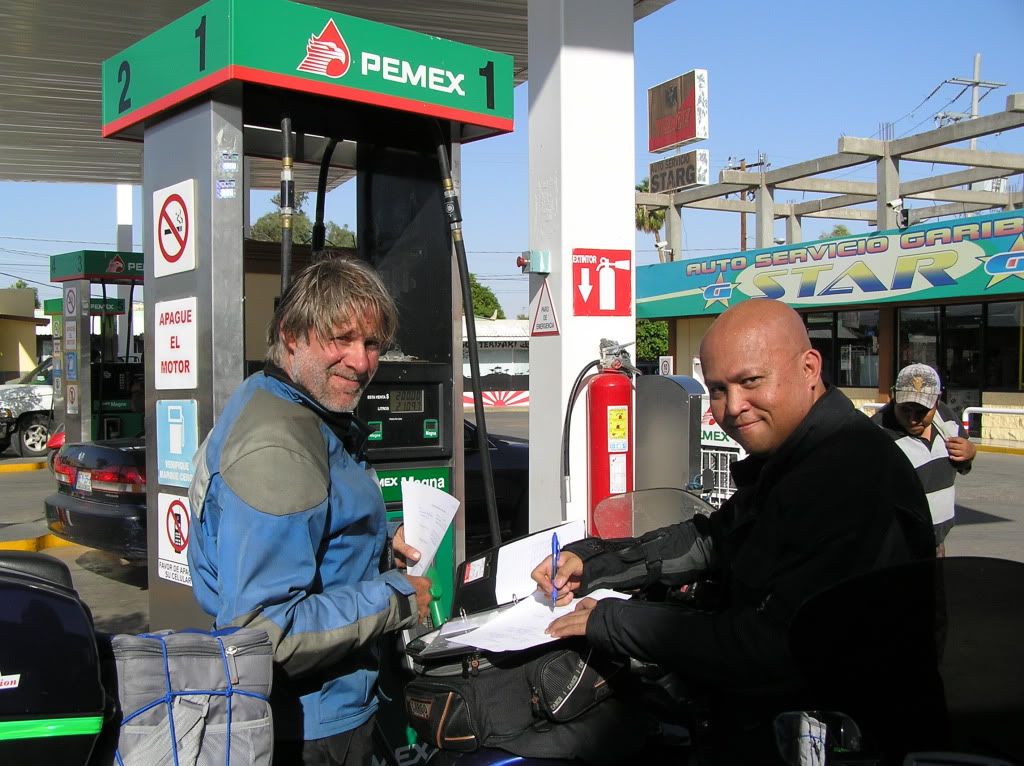 Damn. Sometimes life is just NOT fair. RIP my friend.