Wanting to have it all is my dilemma!
When we travel with our 5th wheel RV, I have to leave the bike home. I'd like the wife to be with me more often on rides so compromises must be made.
I'm planning to be at the Big Sur RTE which is 4 to 5 hours from home. I'd like to avoid putting Laurie through that much slab. She's fine with it, actually, but I can't help thinking I'd get her ride more often if it was as fun as possible!
We're also planning to stay in the area for a few days, so packing was another issue. I want her to be able to relax and have whatever she wants (like a stack of books!).
So I read as many threads on trailering the bike as I could and got some great advise. I also saw the u-tube videos of loading a bike gone bad! I've been hauling boats and pulling trailers all my life so most of this isn't new.
Here's my set-up so far...
Great place to load at home. I will have to find something similar when I unload. Won't work with ramp at full angle!
Plywood extending out on to the tail gate with wheel chock.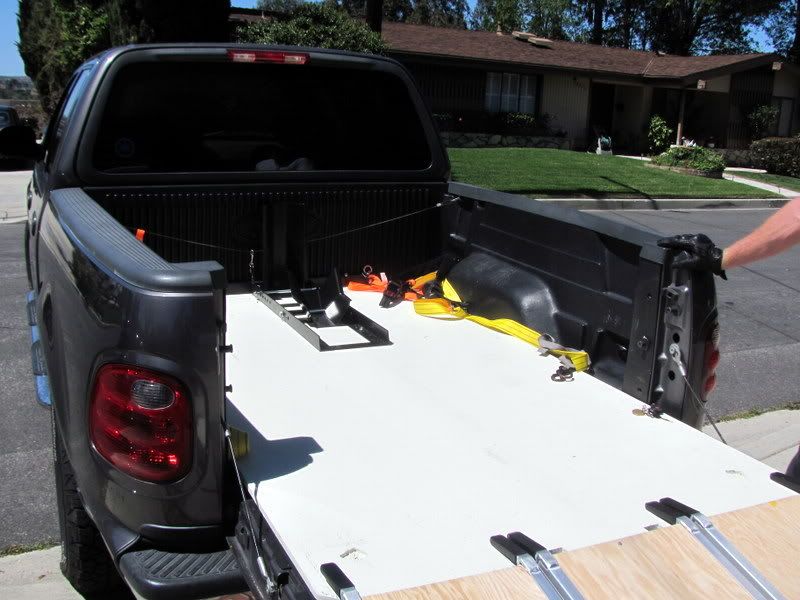 This is the trickiest place, but at this angle I can still touch the ground.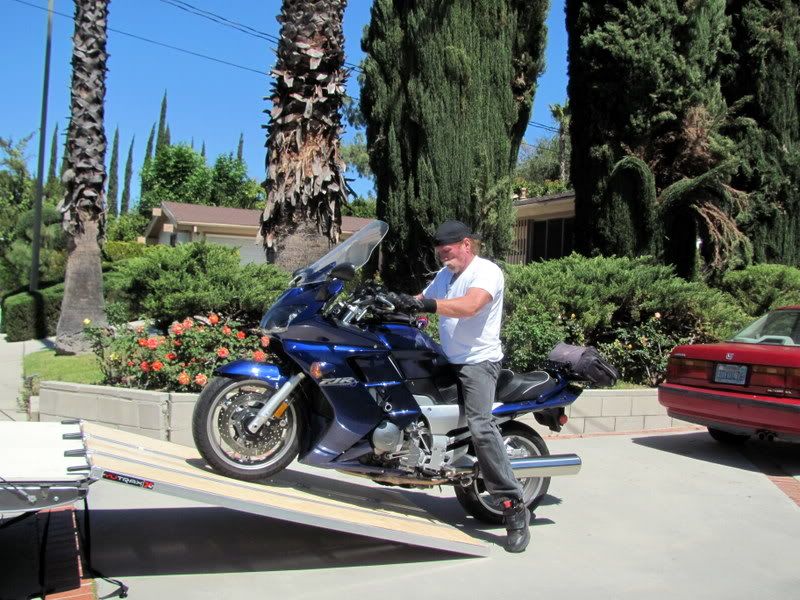 Up in the truck and locked in as easy as you please!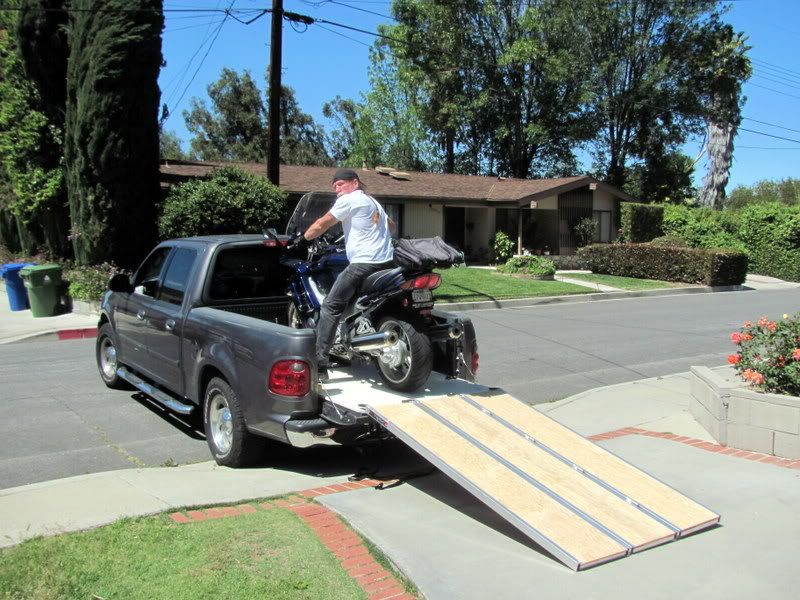 Soft ties and a ratchet strap to take some bounce out of the forks. Canyon Dancers to steady from above and back up.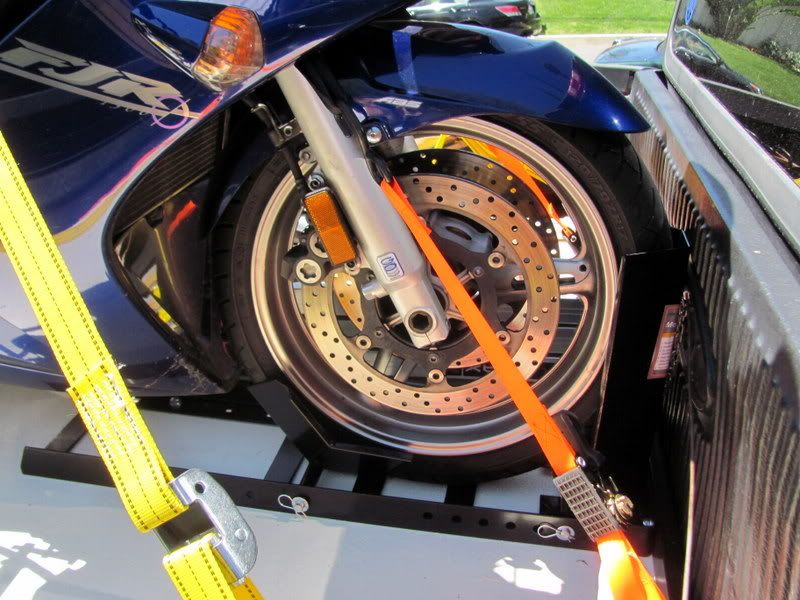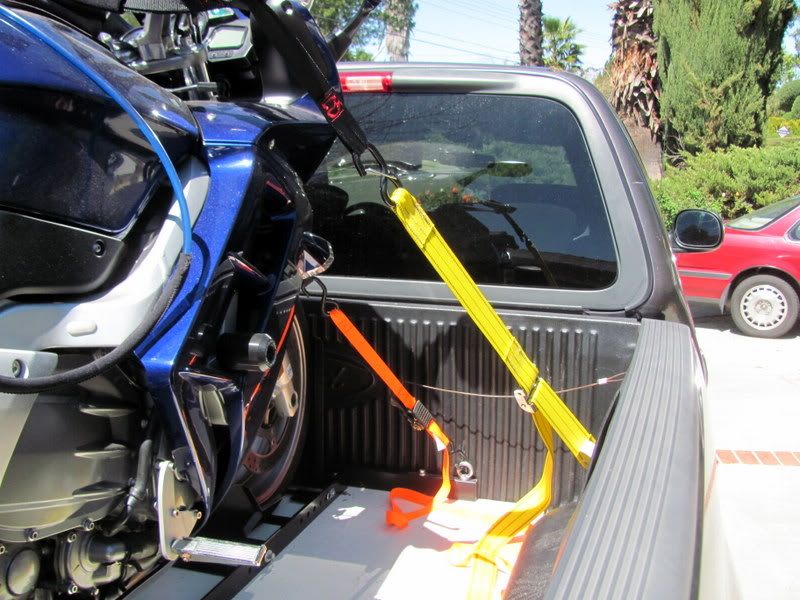 Rear wheel is strapped down but I plan to include a couple of 2X3 rails to keep the wheel from shifting. Should strengthen the plywood over the tailgate as well.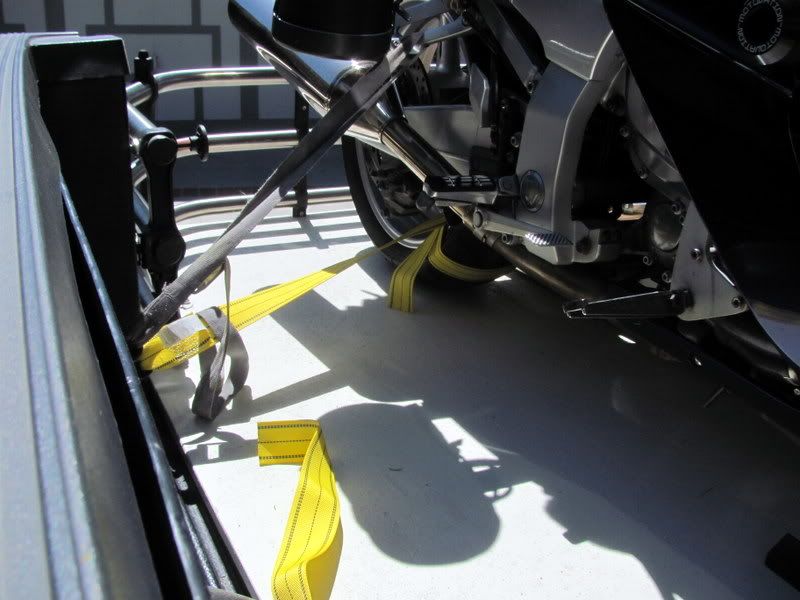 The ramp even fits nicely inside the cage.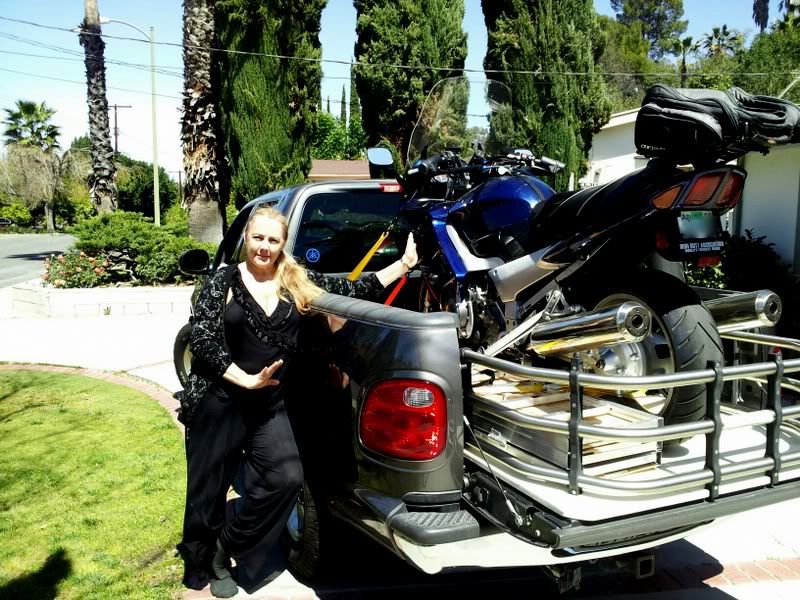 I drove it around the block. Hit some bumps and took some turns and it seems rock solid.
Anybody see any flaws? Improvements?