One of the greatest parts of all FJR Forum Events is the fun time spent with friends. Here left to right are Big-Dan, HotRodZilla-AJ, pinhead Dave, Skip - zzzzip and Papa Chuy Viejo - Beemerdons getting ready to polish off a couple of pitchers of green chile beer at Eske's Brew Pub in beautiful downtown Taos.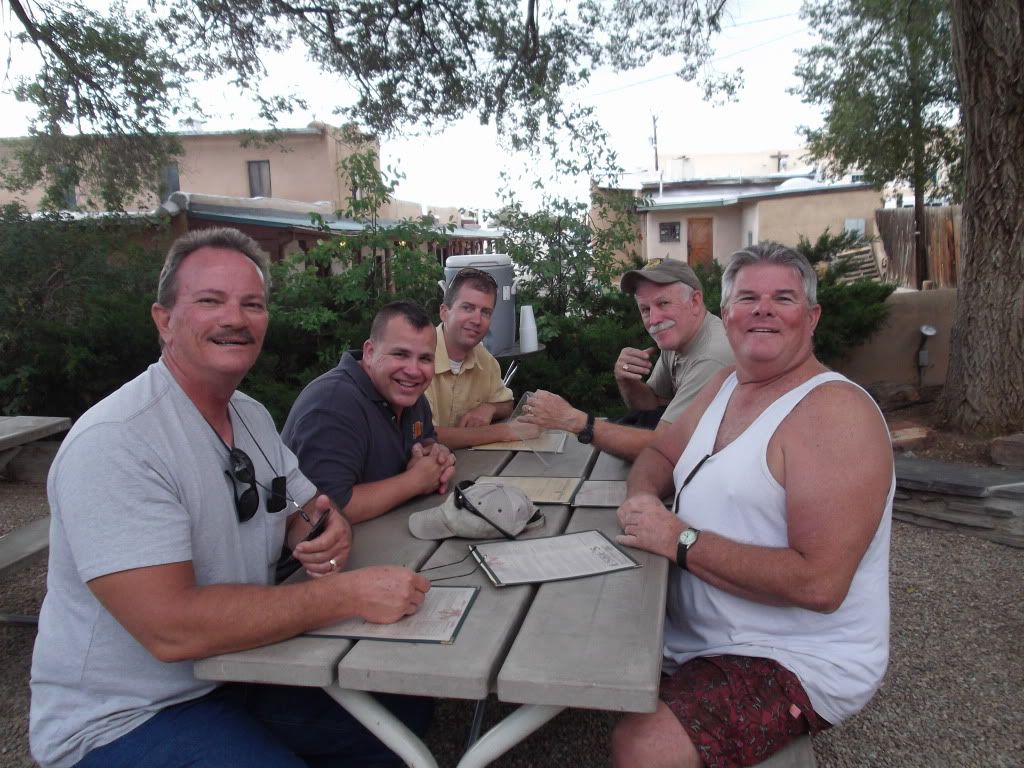 Here are the FJR's of Greg - Geezer of New York and Paul from New Jersey. I think that they along with Jim - fljab from Mims, Florida have to be our long distance ride winners. Ken H. - blufjr also racked up a lot of miles to attend SW-FOG 2011.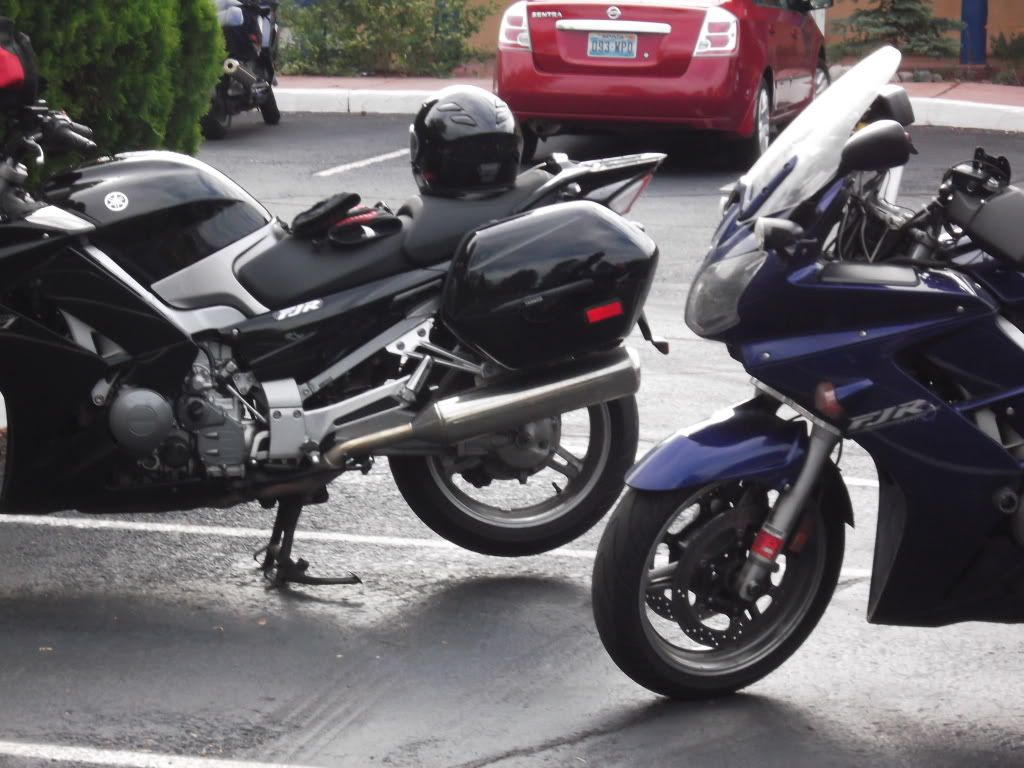 Papa Chuy Viejo tends to drink just a little too much at these events. This is the view of the hotel bar over the top of BeemerDonS feet, just after a sixer of Tecate and just before I took my afternoon nap on the pool patio.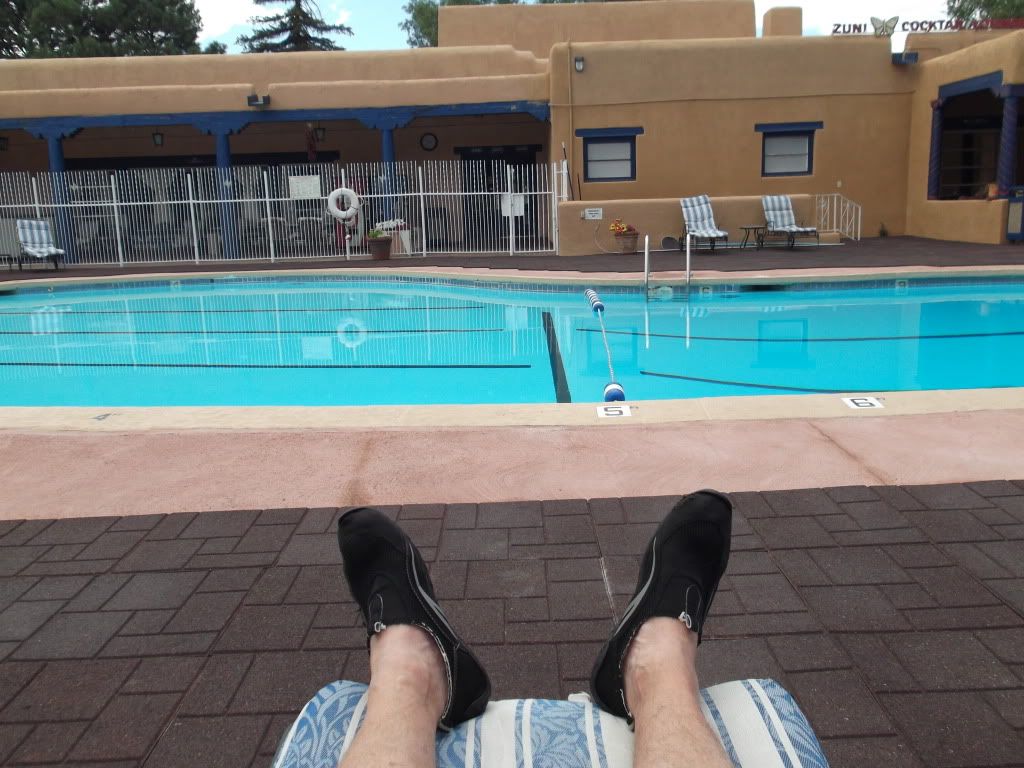 Thursday's ride was to tour the Atomic Museum in Los Alamos, New Mexico. After spending an hour examining the history of the Manhattan Project we rode to Jemez Springs for lunch. We had a delicious repast at Los Ojos (the eyes) restaurant and seated left to right are Tucson Joe, Cec and Paul; Chris is in the foreground.
Left to right are Ken H. - blufjr and petey - petey. In the background is Greg - Geezer just checking to see if he had gone bald on this trip. Ha, ha!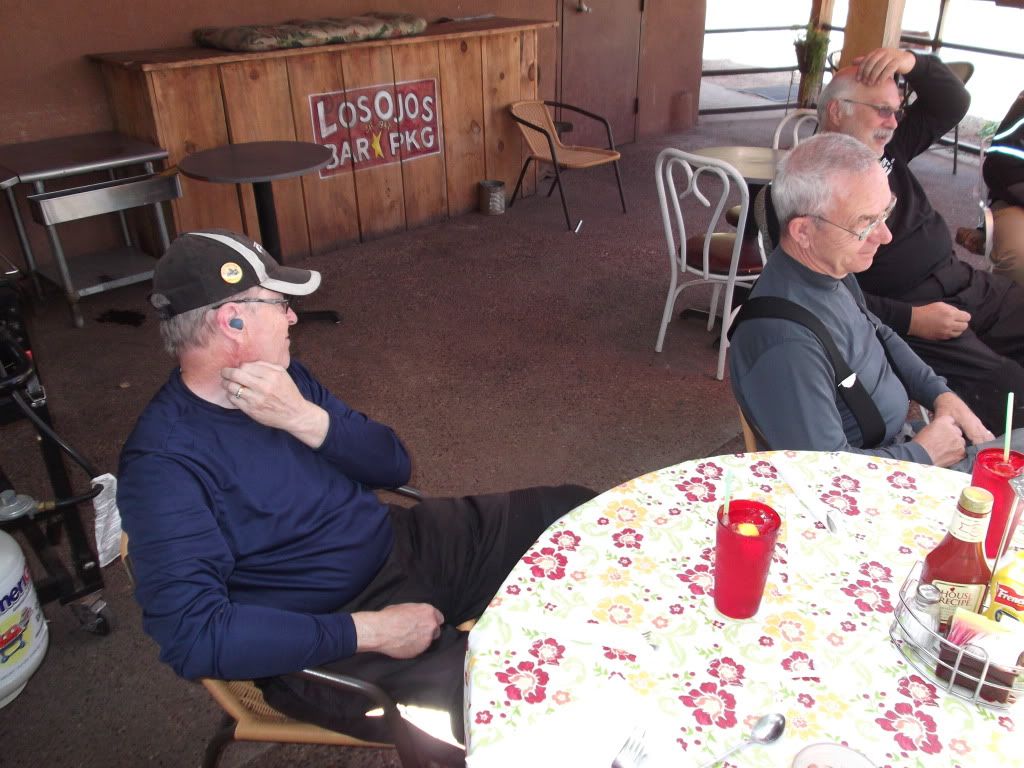 Herr petey is in the foreground. At the back table left to right are Geezer, Big-Dan, marcusorelius - Mark and Duke the Wonder Dog. Duke is such an FJR trooper, I really love that dog!